The annual Hot 97 Summer Jam festivities are finally back in place. After having to sideline the series due to the soaring coronavirus and COVID-19 issues in 2020, the iconic New York radio station has announced things are back in place for next month.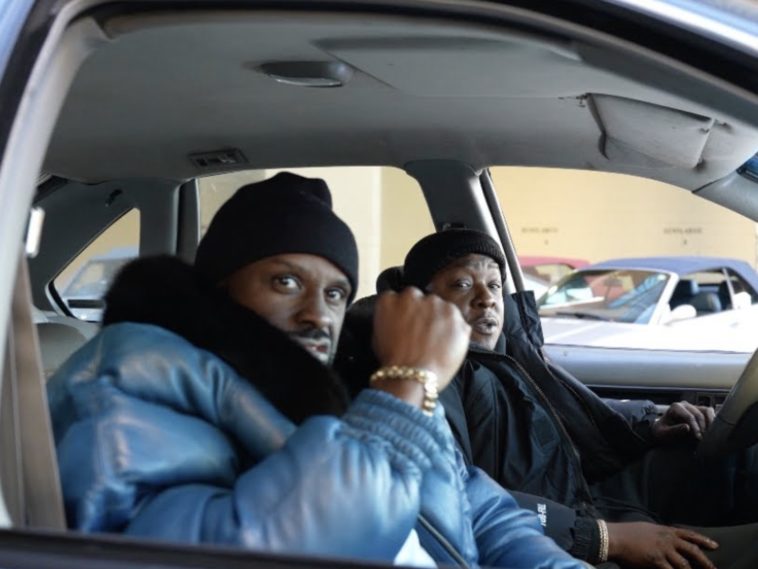 119 Views
Comments Off on Hot 97's Summer Jam Is Finally Back W/ Packed Line-Up + DMX Tribute
Hot 97's Summer Jam Is Back
After mounted anticipation and excitement, Hot 97 has teamed up with producer Swizz Beatz for a huge tribute event in honor of late Ruff Ryders leader DMX. There's also a massive line-up set to include Polo G and DaBaby for the August 22 event in East Rutherford, New Jersey's Metlife Stadium.
In addition to Swizz Beatz, HOT 97 is excited to announce Polo G and DaBaby have been added to the star-packed line-up. These A-listers join headliners A Boogie, Migos, Meek Mill, Saweetie, MoneyBagg Yo, The Heavy Hitters Presents CJ and Friends featuring Farruko and El Alfa, DJ Megan Ryte and Friends, Saweetie, Rowdy Rebel and Bobby Shmurda.  Speaking to being the first major concert to return to New York, Funk Flex said, "DJs provided the soundtrack to the world during the pandemic and our entire team is amped to perform "live" and feel the energy from the crowd.  We are all ready for the return of Summer Jam!"
Hot 97 personality and executive Ebro Darden has also dished on the importance of the Summer Jam showcase finally returning.
"HOT 97 SUMMER JAM, is traditionally the official start of Summer but this year it's the official return of Hip Hop. We're excited to present historic live performances for the culture and make iconic historic moments in hip hop. HOT 97 SUMMER JAM IS BACK and no one does it better than HOT 97!" stated Ebro Darden, host of Ebro in the Morning.
2020 Summer Jam Nixed
In April 2020, the station went to its social media pages to break some pretty crushing and big news. Instead of completely canceling the June event, Hot 97 said it would reschedule the start-studded event once it was safe to do so as a result of COVID-19.
"Right now, the health of our community is our number one priority. Due to the on-going COVID-19 crisis, we have made the decision to move #Hot97SummerJam to a later date. We're looking forward to celebrating our 27th year of Summer Jam with you as soon as it is safe to do so! Please be safe, stay inside keep listening & following Hot 97. We will get through this together. 💪" -Hot 97's Instagram
Wiz Khalifa Gets COVID-19
Earlier in the month, rap star Wiz Khalifa went to Twitter to announce he tested positive for coronavirus. The "Black and Yellow" rapper also noted he was doing well and was asymptomatic. 
"Okay loved ones….sooo…..Ya boy got covid. No symptoms. Just stay away from me for a lil while"
He also revealed big things were coming while in quarantine, so maybe his days in the house won't be too bad after all.
"While im in the house I'll be givin y'all new content, planning raves, and readying this new project"
The shocking announcement also came as COVID-19 cases spiked throughout the country. Places like Los Angeles – where Khalifa typically resides – has encouraged even vaccinated people to wear masks while in public in an effort to stop the spread.
The COVID-19 curve in the U.S. is rising again after months of decline, with the number of new cases per day doubling over the past three weeks, driven by the fast-spreading delta variant, lagging vaccination rates and Fourth of July gatherings. Confirmed infections climbed to an average of about 23,600 a day on Monday, up from 11,300 on June 23, according to Johns Hopkins University data. And all but two states — Maine and South Dakota — reported that case numbers have gone up over the past two weeks. (AP)
Juvenile's Standing Strong Behind 'VAX' Anthem
In a recent interview, rap veteran Juvenile explained where the motivation ultimately came from for remixing his unforgettable 90's "Back That Azz Up" classic to a pro-vaccination banger. The Louisiana native acknowledged his own experience with COVID taking close people away from him.
"I have the same — I've lost family members, too, and it's a scary — it's a slippery slope. So what I say to everybody else outside that's speaking on it, man, just get educated. I'm not telling you, forcing you, or pushing you to go get vaccinated. I'm telling you to make a family decision. Talk to your family, get educated on it, and make the right decision. … It means a lot, you know, especially for me. And I'm trying to make everybody see it from my point of view. So I just think that we all should, you know, take time out and get educated on it first, and then we all can be vaccinated hopefully in the future."