Former HBO star and popular hip-hop poet Craig "muMs" Grant has reportedly died at the age of 52. New reports claim the unforgettable star of shows like "Oz" and "Luke Cage" has passed away.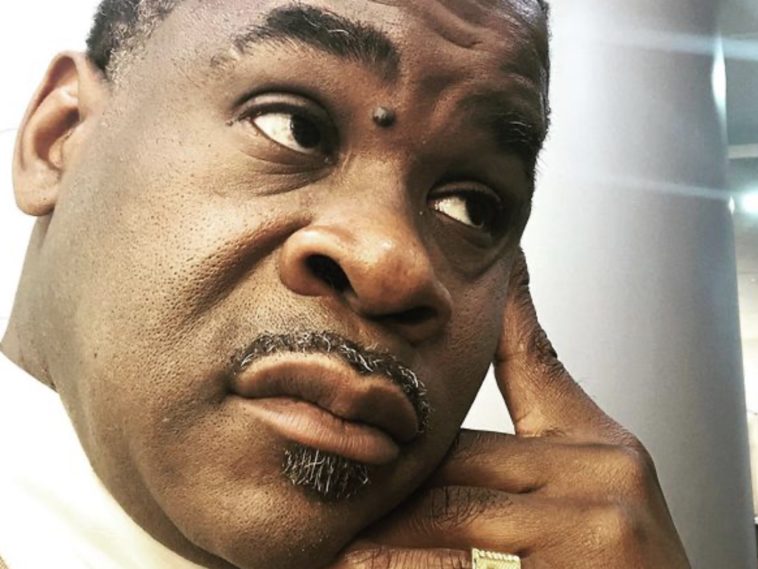 @sohh @sohhdotcom

149 Views
Comments Off on HBO Star Craig 'MuMs' Grant a.k.a. Oz's Poet Has Died
HBO Star Craig 'MuMs' Grand Has Died
While details are currently scarce, Grant's team has confirmed the crushing news. There's also no details on what ultimately took his life.
Craig muMs Grant, who portrayed Arnold "Poet" Jackson on the acclaimed HBO drama Oz, has died. He was 52. Grant died Wednesday, his rep Pam Ellis-Evenas of the Ellis Talent Group said. No cause of death has been determined. At the time of his death, Grant was shooting a recurring role on the Starz series Hightown in Wilmington, North Carolina, and was set to travel to Atlanta on Monday to wrap a recurring arc on the BET streaming series All the Queen's Men. (The Hollywood Reporter)
The actor and rap artist's team also issued a statement on his passing.
"We are heartbroken over the loss of one of the most genuine, caring, loving souls we have ever had the pleasure of representing," the agency said in a statement. "Craig was more than our client, he was our dear friend. We all just lost a phenomenal man." (Statement)
Craig muMs' Unforgettable Career
Throughout his career, Grant performed in unforgettable shows including HBO's "Oz" and comedy icon Dave Chappelle's "Chappelle's Show."
MuMs Tells SOHH About State Of Hip-Hop
Mums previously spoke to SOHH about his thoughts on the state of hip-hop. Notably, he focused on rap pioneers like Busta Rhymes not getting all their flowers.
"You know what I miss the most? I miss the posse cut. That was something around the mid-90's where five dope emcees would get on one cut and they weren't battling each other but they kinda were. That was about emceeing. That wasn't about the song being hot so we could dance to it in the club. I did a movie with Busta Rhymes a few years ago and I got a chance to chill with him in his trailer and I was like, "Yo, Busta, I just want you to know that you're one of my top five emcees. For real."  Everybody loves Busta but nobody wants to put him in their top five. I think he's one of the top five emcees. He was like, "Yo Mums, thank-you for that. That's mad love. You know what? Don't nobody care if you can rhyme no more."" (SOHH)
He also gave big respect to rap icons including Rakim, LL Cool J and Kool G. Rap.
"Nobody cares if you can rhyme anymore. It's all about the hot new stud emcee coming out. Kids don't even pay attention to if you can rhyme anymore. That's why a Rick Ross can have a life. I'm not saying that he can't rhyme but it's not the most intricate envelope-pushing, experimental, forward-moving rap. For us, being an emcee was like, "Oh, wow." First Rakim then LL Cool J then Kool G. Rap. If they could spit 52 bars, they would." (SOHH)
The BET Hip Hop Awards Cyphers
Mums also talked to SOHH about his love and admiration for the annual BET Hip Hop Awards shows' cyphers.
"The kids just don't understand what it is about being an emcee. The greatest thing about the BET Hip Hop Awards, those cyphers? I was getting a chubby watching those. That's what it's all about. I loved it because I got to hear all of these new emcees that people were talking about and I could hear if they had something or not and some of them did. But the moment their product comes out? I'm bored. I'm gone. That's why I'm a poet, not a rapper. I'm an emcee but I'm not a rapper. All I care about is 16 bars. 32 bars. 64 bars. I could give a f*ck about a hook. Sometimes I write poetry with repetitive lines but it's all about the spit." (SOHH)