Los Angeles rapper Game may be under some serious fire. An unverified source has reported he's catching heat for scamming rappers out of thousands of dollars in hopes of promoting their music.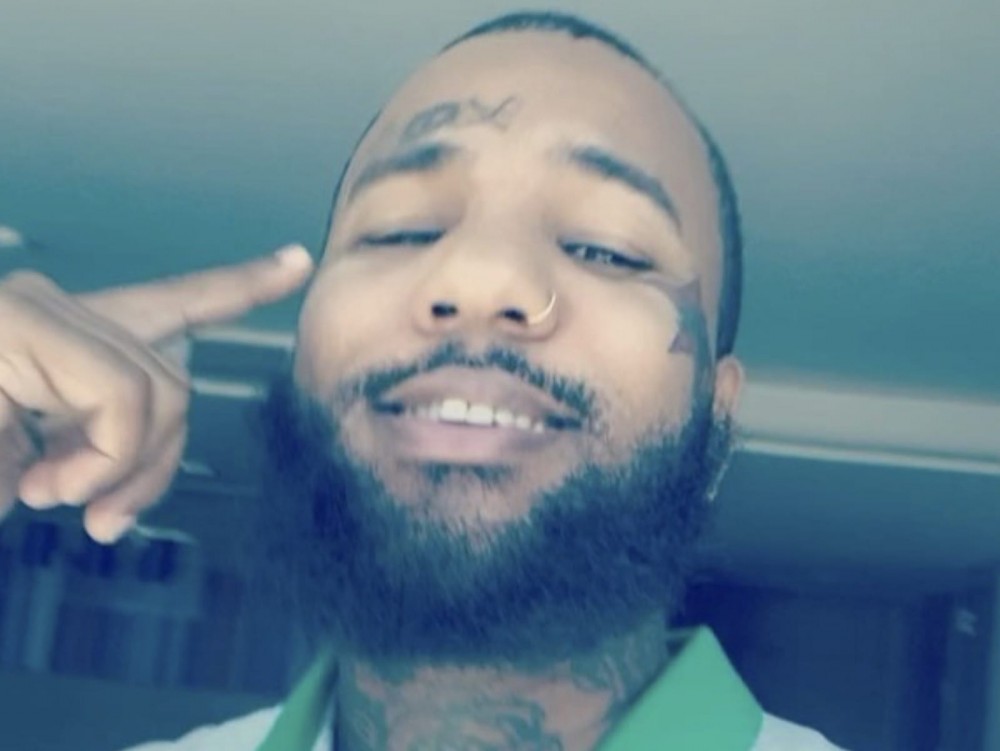 @sohh @sohhdotcom

149 Views
Comments Off on Game Reportedly Under Fire For Scamming Rappers
Game Reportedly Has Been Scamming Rappers
While nothing is confirmed, he's reportedly slid into a handful of rappers' DMs and applauded them for hard work. He'll then offer to put their music on his Soundcloud, which ends up being a burner account with less than 300 followers, and charges them anywhere from $500-1,000 for the post.
@losangelesconfidential is allegedly sliding into rappers DM's talking about "I see you working" and then goes on to offer them a $500-$1,000 slot on one of his SoundCloud mixtapes. He doesn't upload on his verified SoundCloud account, he uploads on a separate account with only 266 followers. In addition, he doesn't market it on Instagram or Facebook, nor makes an appearance on any on the songs. 
On December 2020, He released 7 mixtape compilations with 34+ songs each. The majority of the songs ranged from 5-250 views. The most views 1 song got was over 1,200… out of a combined 241 tracks. Rappers are angry because the game tells them he will work with them on a song, but claim that it's all cap so you can purchase a slot on one of his tapes. They're upset because he gives them a false sense of hope that maybe one day they can collab together.
Game Caught Now Thirsting For LeToya
Game is letting everyone know he's ready to get off the market. The hip-hop star has social media's attention after appearing to shoot his shot at R&B singer LeToya Luckett. A screenshot has gone viral revealing Game sneaking into Luckett's Verzuz battle cameo segment during singer D'Angelo's publicized live event. Instead of hyping up the face-off, the former G-Unit member completely showed off his feelings for LL.
"Meanwhile…#TheGame was in the #Verzuz comments trying to see what's poppin' with #LeToyaLuckett!!"
It's worth noting Luckett and her husband Tommicus Walker recently announced divorce plans.
Game Thirsts For Tokyo Vanity
Last week, the Los Angeles native went viral courtesy of his Instagram fingers. A screenshot surfaced of Game getting low-key freaky over Southern rap artist Tokyo Vanity's jaw-dropping before/after weight pics.
"Boyyyyy….. ahhhh wear dat ahh out" -Game
"@losangelesconfidential gone on!" -Tokyo Vanity
Tokyo Vanity Shaking The Weight
Vanity also addressed people speaking on Game feeling her beauty. She issued a statement talking about folks hating on the widespread hype.
"Y'all so worried about who attracted to me, worry about telling y'all girl what you really attracted to 🤗"
Over the past few days, Tokyo has shared shots of herself looking like she's getting her body right for 2021. She recently credited a waist unit for helping her physique look slimmer.
"Live in the flesh w/ me @whatwaistofficial sauna suit !"