Chicago rapper G Herbo is back on his studio flow. The rising star has been busy lately reaching relationship goals and future daddy duties with his boo Taina Williams, but he's dropping some new music sooner than later.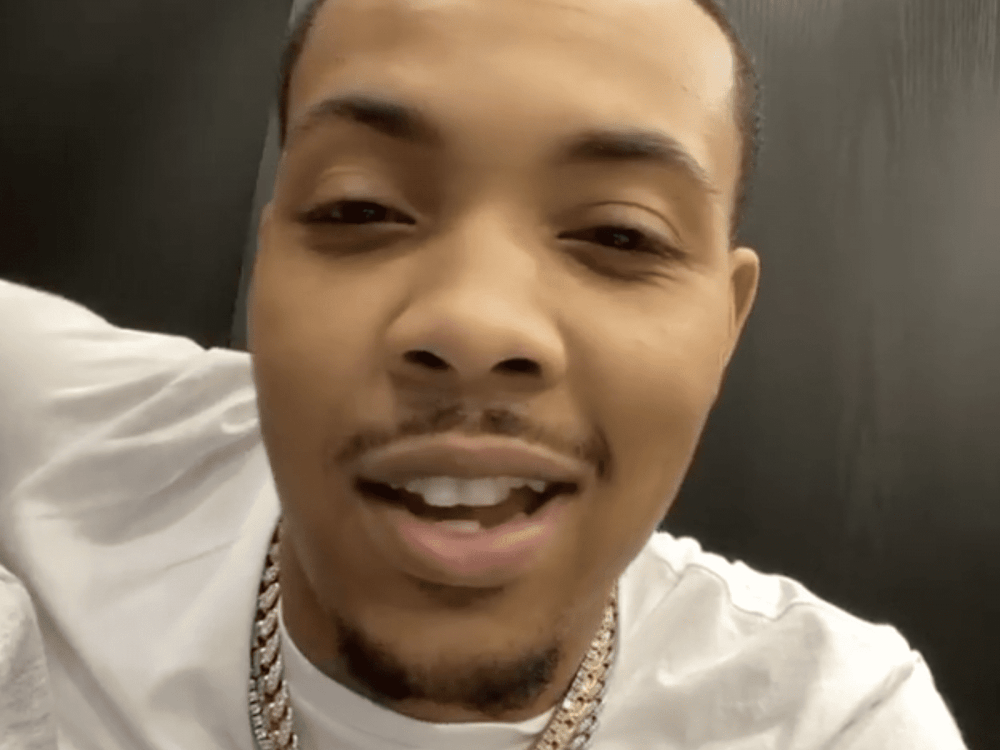 @sohh @sohhdotcom

179 Views
Comments Off on G Herbo Is Back To Work W/ New Tracks Dropping
G Herbo Announces New Music Dropping Friday
G Herbo hasn't been active musically since he released his album PTSD in February 2020, which peaked at No. 7 on the Billboard 200 albums chart. Herbo revealed he's got two new tracks coming on March 5, titled "Break YoSelf" and "Really Like That."
"I AINT DROP SH*T SINCE I DROPPED MY ALBUM. FEELS LIKE A GOOD TIME TO GET BACK TO IT 😈 2 NEW TRACKS COMING FRIDAY."
G Herbo Accidentally Reveals Baby's Gender?
While talking online, Herbo slipped up and made a comment about "his daughter." Fans are speculating about his words and taking it as a big gender reveal. Herbo has yet to comment on his possible blunder or speak further about the bittersweet situation.
Taina Williams' Pregnant Swimsuit Pics
G Herbo's future wife Taina Williams isn't letting her pregnancy slow down the modeling goals. The popular vixen recently lit up social media with looks at herself flexing pure beauty in new swimsuit shots. TW went to her Instagram page to share a slab of new shots showing her beauty and growing baby bump. She's featured in the pics rocking both a bikini and one-piece outfit.
"Thinking of a beach 😩 @mattecollection #mattecollectionxtaina"
Taina Williams Breaks Pregnancy News
Heading into 2021, Williams went to her Instagram page to break pregnancy news. Along with sharing some heartfelt words, Taina also revealed footage of her huge baby bump.
"Sometimes the greatest things in life are worth hiding for a bigger sacrifice. Happiness is an understatement for the joy that we feel and the light that you've already brung upon us. God knows I prayed for you ..The journey is never easy but the story is always amazing to tell .. this feeling is indescribable.. you were made with so much love no one else will ever know the strength of my love for you already.. 2020 was hard but you gave me hope for 2021. We love you & cannot wait to meet you my sweet baby 🤍 happy new year ✨ 🎥 : @shootersclubla Glam : @hair4kicks @linamourey Music by: @alinabaraz Song: Memo Blue"
Herbo shared pics of his hands on Taina's baby bump.
"GOTTA BE 1 OF GODS FAVORITE CUZ MY LIFE JUST KEEP GETTING BETTER!! AS LONG AS MY LESSONS BRING MORE BLESSINGS IM STR8 4EVER🖤🖤 HAPPY NEW YEAR!"