Hip-hop media personality Charlamagne tha God may have smoothed things over in his feud with ex-NBA player Kwame Brown, but rival radio host Funkmaster Flex isn't letting him off the hook. After Brown brought up an old sexual misconduct case against Charlamagne last week, Funk Flex dove deeper into the past to keep the pressure on.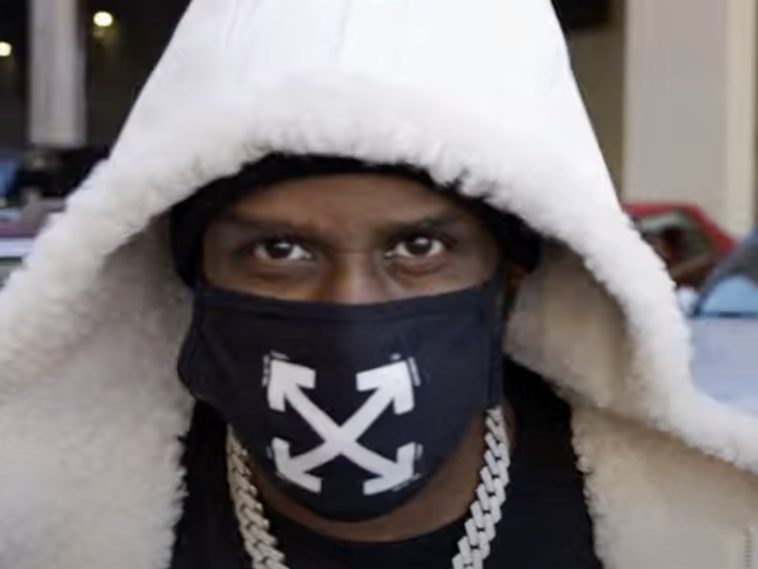 149 Views
Comments Off on Funk Flex Won't Let Charlamagne Tha God Forget His Criminal Past
Funk Flex Blasts 'Nasty Creep' Charlamagne Tha God
Kwame Brown called Charlamagne tha God a "rapist" and a "punk" while bringing up the 2001 case in which Charlamagne (22 years old at the time) allegedly coerced a 15-year-old girl into sex. Funk Flex went on his radio show to go into more detail, including playing audio clips of the alleged victim and her mother telling their sides of the story. Funk Flex also added his own commentary, flaming Charlamagne in the process.
"You try to normalize it every chance that you get, that it's OK to put pills in a woman's drink. You talk about it all the time, that it's OK or that 'it happens' or because you're young, to put drugs in a woman's drink and have sex with her when she's incoherent. You talk about it all the time, that's what makes you a nasty creep."
Alleged Victim's Mother Heard In Audio Clip
After his accuser would not testify, Charlamagne pled guilty to a lesser charge and was given probation. In 2018, however, Jessica Reid (the alleged victim) went public and sought to have the case re-opened. Reid's mother gave an interview to The Star Report at the time, which Funkmaster Flex played during his segment on Charlamagne.
"If he (Charlamagne) was going to be a friend to us, he came to us and said 'Don't worry, nothing is going to happen to her and I'll make sure she'll be safe.' He alluded us to believe and trust in him and then he turns around and violates my daughter by raping and drugging her and then … he gets away with it."
Charlamagne Apologizes To Kwame Brown For Starting Feud
Charlamagne came to The Breakfast Club this past Monday morning humbled after his back-and-forth with Kwame Brown. The controversial host was contrite in apologizing to Brown for initially bringing up a history of violence in Brown's family (none of it committed by Brown) and igniting Brown's scathing response.
"In my attempt to defend a Charleston, South Carolina-born brother like myself, I revealed too much information about that man's family. And even though all that stuff is public record, some things just don't need to be said on the radio and they definitely don't need to be said by me. When I look back on the way I communicated that, I communicated that all wrong."
Brown Goes In On The Breakfast Club
The former No. 1 NBA draft pick has been out of the public eye since he last played in the NBA in 2013. He's been a longtime butt of jokes because his career didn't live up to expectations, but lately he's been hitting back hard.
"You (Charlamagne) wanna talk about a brother that I never met? That my father had children outside of his marriage? Just like DJ Envy cheatin' ass? … So now it's time to light your little rapist ass up, too. We gon' find that girl you raped, punk. Allegedly. Matter of fact, we ain't gotta say allegedly 'cause you on the docket, b*tch."