New York rapper Fabolous and his queen Emily B want to make sure folks realize there's zip-zero chance of them ever splitting apart. The hip-hop pair have shared a friendly reminder to the world of their lifelong relationship goals together.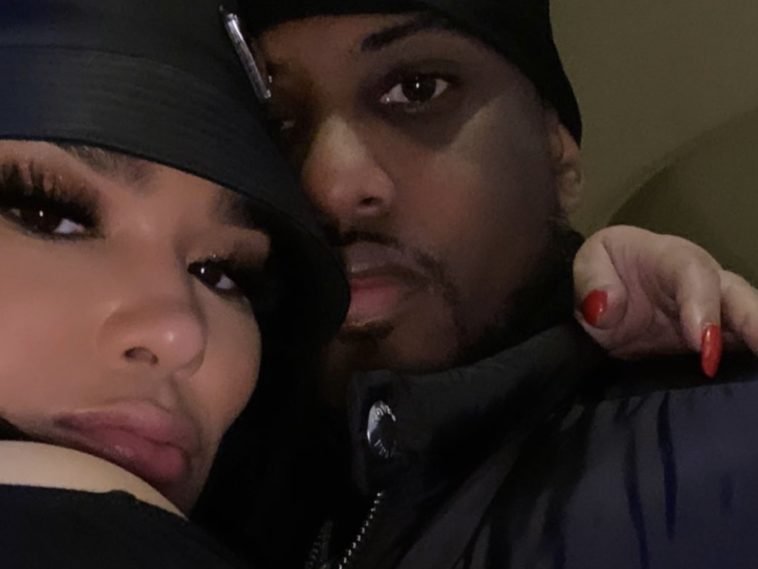 119 Views
Comments Off on Fabolous + Emily B Remind The World They're In Love-Love
Fabolous + Emily B Remind Everyone They're In Love
Fab went to his Instagram page with shots of himself and Em flexing both fashion goals and their love for one another. Loso took things even further with extra lovey dovey words aimed at his queen.
"THIS LOVE ride like a afternoon drive.. 🚘 MOVES LIKE JAGGER in a drop MAROON 5 🏎 GIRLS LIKE YOU gimme end of June vibes 🌞👙(summer) And SHE WILL BE LOVED like a Honeymoon bride 👰🏻🤵🏾‍♂️ @emilyb_ [shot by @thedonlikecheadle] #MaroonFlyve #Maroon6s #MahoghanyJenniLe"
Em crept into his comments section and gushed over her own feelings for Fab.
"I don't got bars lol but baby I love me some you 😘😘😘"
Fabolous + Emily B Show Off Fresh Fashion
In March 2021, Fab and Em hit up their Instagram page with super fresh fits. Fab donned a throwback Los Angeles Lakers 2000 championship jacket while Em delivered a jaw-dropping glimpse at her curves.
"Bout to go play in da bubble 😍 @emilyb_ "
Em posed in the same fit outside of a Los Angeles-based food truck.
Fabolous Juggles Relationship + Friendship Goals
Earlier the same month, Fab went to Instagram with shots of himself boo'd up with Emily B. The shots also featured a few glimpses of them decked out in winter gear.
"My dogs pulling up & my lady riding out!! Life Is Good 🐾🤍 [shot by @stanlophotography] #EmilyBApresSki"
Fab also hit up IG with some must-see content of himself hanging out on the same trip with Dipset's Jim Jones. The shots even sparked some high-profile co-signs.
"Sliders gonna slide…. ⛸🖕🏾 [shot by @stanlophotography] #EmilyBApresSki"
"🥶🔥💯✔️" -Juelz Santana
"Thts trip was Litt" -Jim Jones
"When u get left on Read.. so you slide back in the DM's to say fuck you 🖕🏾😂 @starbux__1440" -Fabolous
EB Hearts Fab's Pajamas
Recently, Loso hit up Instagram to share shots of himself donning off-white gear while posing in front of a fireplace in Breckenridge, Colorado. Along with the top and bottom matching, Fab even had a pair of slippers to complement the pajamas fit with a cigar in his hand.
"Even the pajamas is fly… Never know who you might run into in your dreams 😴 [shot by @stanlophotography]"
Emily made sure to slide into the comments section to show off her approval.
"😍"
The gushy co-sign also came days after Fab shared footage of how he gifted Emily an epic present for this past Valentine's Day.
"Now where was I before my IG break… oh yea it was Valentine's Day! 😂 They be mad when you get ya boo Bach!! 🤍 Love You @emilyb_"