"Love & Hip Hop" star Erica Mena is keeping it a buck about marriage. The newly pregnant mother of two has dished on just how much goes into trying to make things work with the love of her life.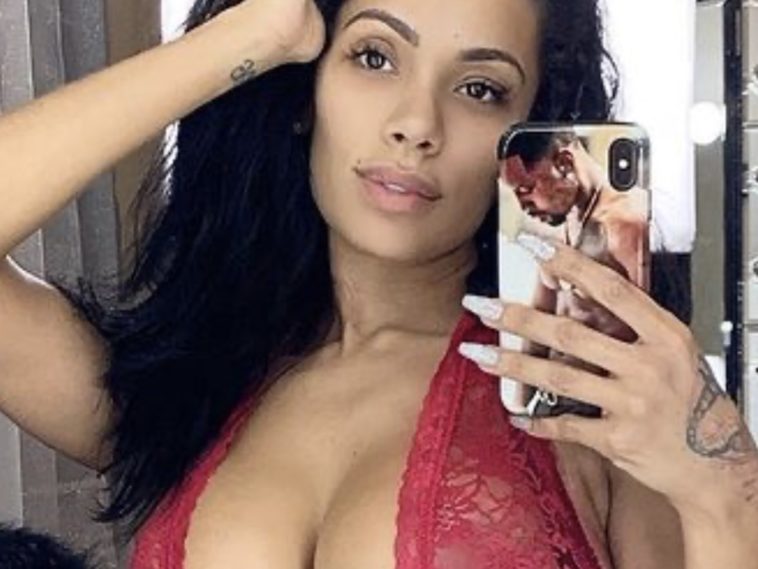 149 Views
Comments Off on Erica Mena Reveals Truth About Her Marriage Struggles
Erica Mena Reveals Truth About Marriage
EM went to her Instagram page to. unload a new batch of pregnancy pics. She also used the shots to speak on just how challenging tying the knot has been for her and husband Safaree.
"Marriage – It's not easy at all. But having a family of your very own makes up for it all. God I thank you for the protection and all the consistent blessings. I been through way to much to not be as grateful as I truly am. 🙏🏽🧿"
Safaree slid into the comments section to hail to his queen and salute her for making their marriage goals work.
"I love you my beautiful wife.. thank you for being the glue to our puzzle ❤️❤️❤️❤️"
Safaree + Erica Mena Announce
Hours prior, Safaree and Erica went to their Instagram pages to deliver the jaw-dropping pregnancy alert. The shots featured them together while Mena showed off her baby bump.
"Safire got a new sibling 😇😇 New baby who dis ?? 🙏🏾🙏🏾 #2under2 time to get neutered 🤣🤣 now I need a chef and a nanny 😂😂"
New York rapper Fabolous made sure to pop into the comments section to geek out over the news.
"Congrats 🖤🤞🏾"
"❤️❤️❤️❤️ congratulations 🎉" -Emily B
"Congrats ❤️❤️" -Taina Williams
Safaree + Erica Mena Are Sticking Together
A few weeks ago, Samuels went to his Instagram page to gush over his love for Mena. Safaree credited his "wife" for coming through with one of the best surprises of his life.
"It's official I'm not leaving my house this summer 😂 🇯🇲🇯🇲 My wife just surprised me and brought Jamaica to my backyard. I cannot believe I just walked in my yard and had @spiceofficial performing at my crib Yoooooo this was insaneee omg!!! Yooo thank you wooo much! WOWW I am speechless!!reggae Sumfest in my yard!!! The best part was the big picture of me in the back 🤣🤣🇯🇲🇯🇲🇯🇲"
The Cringe Breastfeeding Pic
A few days prior, Safaree shared an adorable but super cringe pic of their daughter Safire Majesty. But things took a super wild twist with their mini-me appearing to get breastfed by her papa.
"This was the day she found out I don't breast feed 🥴🥴😩😩😩 @safiremajesty"
The eye-opening pic sparked a reaction from Mena along with a slew of celebrities including former NBA star Gilbert Arenas.
"You can really tell in these comments who is hurting from they daddy not being around. That's not our problem. 😂 Bitter with no daddy experience" -Erica Mena
"Lmaoooo went through that too lol" -Gilbert Arenas