Grammy-winning rapper Eminem's daughter Hailie Jade is making sure the world realizes spring is practically a thing of the past. The hip-hop star's mini-me has come through with a fresh shot of herself soaking in pre-summer vibes courtesy of a bikini flex.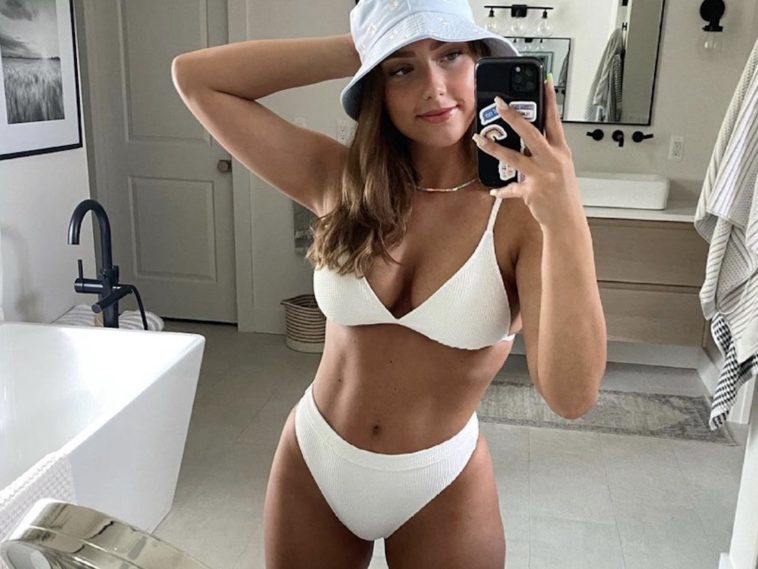 159 Views
Comments Off on Eminem's Daughter Is Bikini Goals All Summer Long
Eminem's Daughter Is Bikini Goals
Hailie hit up her Instagram page with a snapshot of herself rocking a matching two-piece outfit. She takes things even further with the mirror snapshot by adding a bucket hat to the fit.
"ready for allllll the summer days 🌼"
Slim Shady's Mini-Me Shows Off
Back in March 2021, Hailie hit up her Instagram page with new footage of herself completely slaying. The clip showed off multiple ways Jade could pull off donning a blazer top.
"6 ways to wear a blazer… leggings, jeans, dress, sweats, shorts, skirt… did i miss anything?!"
The B-Rabbit Vibes
Recently, Hailie hit up Instagram with some must-see shots. The pics featured her in the same style and gear as Slim Shady's unforgettable 8 Mile B-Rabbit movie character rocked in the semi-fictional story of his pre-rap fame days.
"new week, new bucket hat 😋"
The pics even sparked a flurry of followers making 8 Mile references.
"I Need some mom's spaghetti 🍝"
"Looking mad like young Em 🔥"
"Hailie acting like your pops I see u 💪"
Hailie Jade's 25th Birthday
In December 2020, Miss Jade went to her Instagram page with some positive words. Despite acknowledging the difficulties of 2020 with notably the pandemic and national lockdowns, she vowed to make the next 365 days her best yet.
"25 on the 25th 🥂✨ ⁣ ⁣ even though this isn't the "golden" birthday i originally would've planned, i know i will still make 25 my year regardless. I feel so blessed & lucky to be here and at this place in my life ⁣ ⁣ merry christmas & happy holidays everyone!! 🎄💗"