OVO Sound boss Drake and Lil Baby are racking up the stats. The hip-hop pair's "Wants and Needs" anthem and standout Scary Hours 2 single has reportedly sold over 500,000 copies in the United States alone.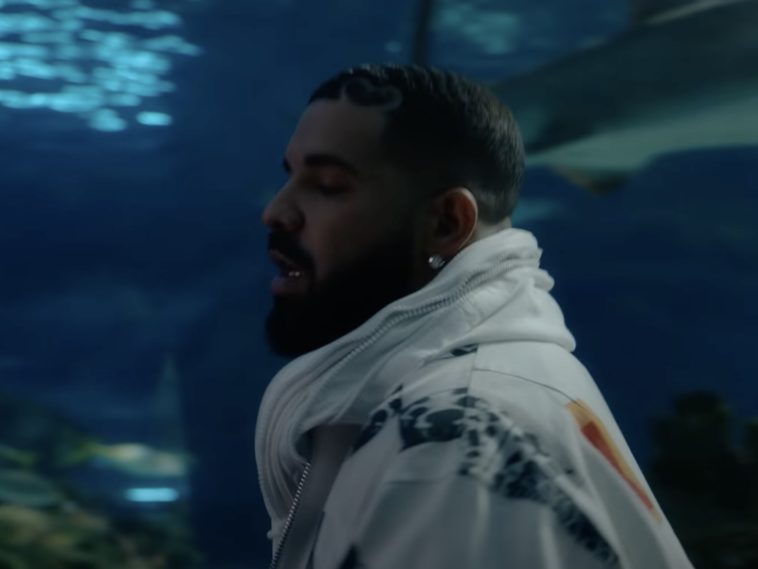 @sohh @sohhdotcom

189 Views
Comments Off on Drake + Lil Baby's 'Wants + Needs' Already Sitting On Gold
Drake + Lil Baby's 'Wants + Needs' Goes Gold
According to reports, Drake and LB are shining bright courtesy of more than half a million units sold. Drizzy's "What's Next" – also from the new EP – is gold, too.
Both tracks "wants & needs" & "What's next" are now certified Gold. 📀🔥
Drake Hooks Up W/ Bow Wow
Earlier in the month, Drizzy went to his Instagram page to share some epic footage of himself alongside fellow rap veteran Bow Wow. Drake dished on just how much Bow Weezy really meant to him after making Billboard Hot 100 history with all 3 Scary Hours 2 songs making the Top 3 spots on the chart.
"I didn't know how else to bring in 1-2-3, I had to link up with Wizzo. Come on man! I want to thank-you, man! 1-2-3. Linked up with Wizzo, man."
Drake didn't stop there, he shared another clip of himself solo and being honest about Bow Wow paving the way.
"I had to link with Wizzo, so everybody wants to have drinks and everybody wants to celebrate and turn up. You know? I just had to see Wizzo. If it wasn't for you, it wouldn't be me so that's why I'm gonna, you know the rest. It's why I'm gonna rock with ya, forever more. Appreciate you."
Hip-Hop Salutes Drake's Insane Chart Flex
Initially, the 6 God went to his Instagram page with a snapshot of his presence on the Billboard Hot 100 chart – ultimately occupying the Top 3 spots. Drake's "What's Next," "Wants And Needs" and "Lemon Pepper Freestyle" make up the top of the list.
"SPLASHY"
In the comments section, the biggest names in the rap game saluted Drizzy.
"The 1 the 2 AND THE 3!" -Swae Lee
"U different" -Big Sean
"Congrats @champagnepapi 🔥" -Rick Ross
"💨💨💨💨" -YG
"❤️" -Pooh Shiesty
"3 Peat" -Fabolous
New EP Produces 2 Big Hits
Prior to the achievement, speculation initially grew on Drake owning at least two spots with "What's Next" and "Wants and Needs" (featuring Lil Baby). Drizzy now becomes the first artist to ever debut two songs at No. 1 and No. 2 on the chart.
1. What's Next

2. Wants and Needs ft. Lil Baby

3. Lemon Pepper Freestyle ft. Rick Ross