Doja Cat's latest music video "Woman" is currently at #4 on trending. It's also an interactive music video that teaches young girls how to use code.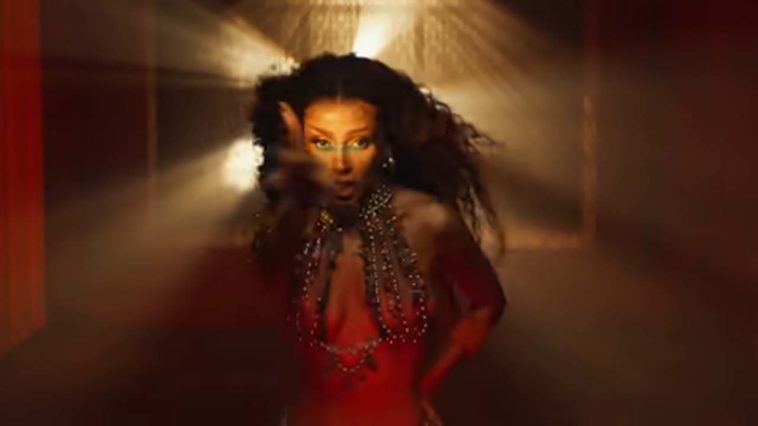 99 Views
Comments Off on Doja Cat's "Woman" Video Teaches Girls How To Code
Doja Cat Teams Up With Girls Who Code
Rapper Doja Cat has partnered with Girls Who Code to release the 'first' codable music video.
Interactive music videos have been around for a while, but Doja is breaking ground with the first music video that will show young girls how to code. The interactive video introduces coding in three different programming languages: CSS, JavaScript, or Python.
Girls Who Code aims to get women and girls interested in the field of computer science. The organization transformed her new music video for 'Woman' into an interactive coding experience.
"We know firsthand that girls and young women are some of today's most powerful creators and change-makers. However, too few know that they can have a career in computer science and that it can open up an entire future of possibility to nurturing their passions. Learning to code enables you to change the world around you," said Tarika Barrett, CEO of Girls Who Code.
Fans can now visit Dojacode.com to experience the interactive music video on 'Planet Her'.
Doja Slays At The VMA's
Last we caught up with Doja she was hosting the VMA's and looked great while doing it.
West Coast rapper Doja Cat appeared to have the time of her life at the MTV Video Music Awards. In addition to hosting the event with ample jokes and sincere moments, Cat also blew viewers away by going high into the sky with a live performance.
Doja Cat Takes NFT's By Storm
When Doja isn't teaching people how to code she's working on her NFT platform.
Grammy-nominated artist Doja Cat is taking the NFT wave in stride with her latest collection release. The R&B singer launched her custom-curated NFT marketplace, Juicy Drops, along with her debut NFT collection earlier this year.