We The Best CEO DJ Khaled went all out for his new album. The hip-hop hitmaker has shared the jam-packed star-studded line-up for the upcoming Khaled Khaled studio effort.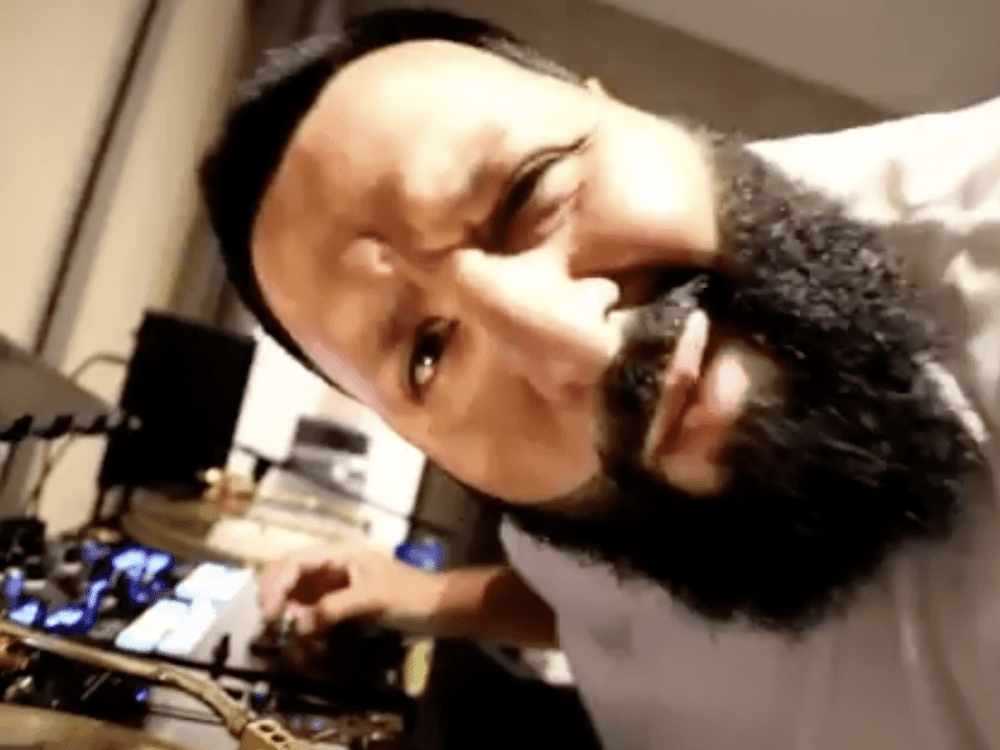 129 Views
Comments Off on DJ Khaled's Khaled Khaled Album Tracklisting Is Nuts
DJ Khaled's Khaled Khaled Tracklisting Is Nuts
Khaled went to his social media pages to let loose the line-up. Some of the standout collaborations include JAY-Z and Nas on "Sorry Not Sorry" along with hard-hitting songs like "Body In Motion" featuring 21 Savage and Justin Bieber.
"🤲🏽 #KHALEDKHALED TRACKLISTING 😳 ALBUM THIS FRIDAY APRIL 30TH #FANLUV I Know I said ALBUM 100% DONE but it might be 101% 👀 STAY TUNED! Also the next post is gonna…. MAN… all I know is … it CHANGED MY LIFE! And it's HISTORIC 🤲🏽 @wethebestmusic @rocnation @epicrecords FAN LUV I LOVE YOU ! 🌞🆙"
DJ Khaled's New 'Khaled Khaled' Drop Date
A few hours ago, the Miami producer hit up Instagram with a huge announcement. Along with promising his new album is completely finished, Khaled locked in the project's drop date to Friday.
"ALBUM 100% DONE! ITS TIME ⏰ I TOLD MY TEAM LETS PUSH THE BUTTON! #KHALEDKHALED THIS FRIDAY APRIL 30TH! 🤲🏽🌞🔑 SO YOU KNOW IM SERIOUS IM POSTING THE COVER NEXT!! IM EXCITED!!! COVER NEXT POST ! @wethebestmusic @rocnation @epicrecords @milkmoney"
Khaled also showed off the project's cover art which features his two sons.
"KHALEDKHALED 🤲🏽 EXECUTIVE PRODUCED BY @asahdkhaled @aalamkhaled FRIDAY APRIL 30TH GOD IS THE GREATEST 🤲🏽"
DJ Khaled Has Breaking News
DJ Khaled had been dropping hints for his followers for the last few months, but the wait appears to finally be over for his 12th studio album, Khaled Khaled. In a mid-April Twitter clip he posted, Khaled is filmed on a beach set with a helicopter flying behind him revealing how close the album was to completion.
The record executive has also recently shared moments with the likes of Atlanta rap group Migos and Grammy-winning singer H.E.R. sparking speculation that they could be expected on his album.
Low-Key In The Studio
In March 2021, Khaled went to his Instagram page to unload some must-see shots of himself in the studio. One post featured a slideshow of moments with rap star Roddy Ricch and their crew.
"Busy day! Amazing day ! BLESS 🆙! @roddyricch ! Love brother ! KHALED KHALED ALBUM MODE !"
Khaled also hit up Instagram with pics of himself chilling with Nas. Along with the idea of music-making, Khaled's shots also featured some key members of Roc Nation.
"STILL IN THE MEETING @wethebestmusic @massappeal @nas @rocnation"