Hip-hop mogul Diddy is all about being off the grid – literally. The veteran rapper has revealed he will deliver a new album soon with the exact same title.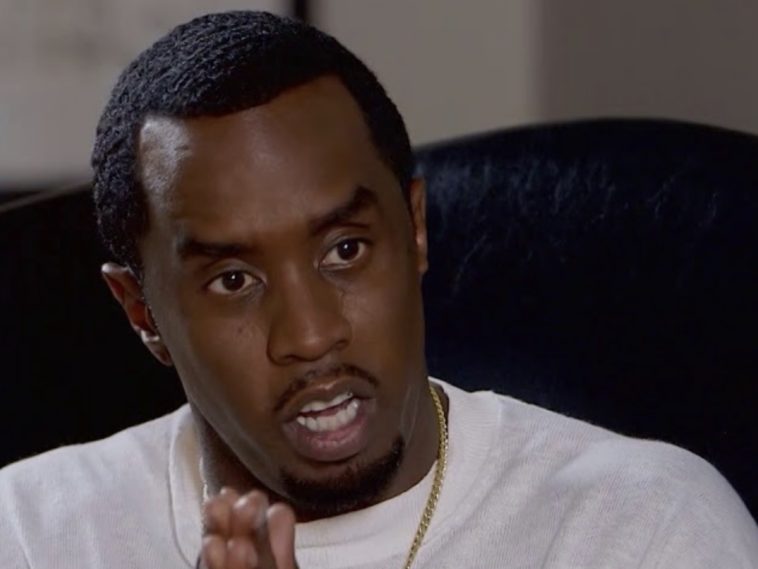 149 Views
Comments Off on Diddy's New Album Is 'Off The Grid' – Literally
Diddy Reveals New OTG Album
Puff Daddy will drop Off The Grid on September 24, which he calls the "love era". He went to his social media with the big reveal, and also released the album cover.
OFF THE GRID. The Album September 24, 2021. Welcome to the LOVE ERA!
Rap star Yung Miami of the City Girls and R&B crooner Teyana Taylor both gave huge co-signs in the comments.
"🔥🔥🔥🔥 Get in your bag!" – Yung Miami
"Yuuuuuppppppppp 🔥🔥🔥🔥🔥🔥🔥" – Teyana Taylor
Diddy Powers Up W/ Drake + French Montana
The music mogul is spreading the love. The Bad Boy Records CEO recently shared an epic moment hanging out alongside rap heavyweights Drake and French Montana.
The hip-hop icon went to his Instagram page to share the priceless moment. Without giving much context, Puffy hyped up the clip by describing the shot as an invite-only gathering.
""THE MOST PRIVATE PARTY IN THE WORLD." #CLUBLOVE 🖤✨💫"
The social media post ignited a flurry of co-signs from Rae Sremmurd's Swae Lee to New York rap heavyweight Busta Rhymes.
"Love love love !!!" -Swae Lee
"👑👑👑👑👑👑👑👑" -Busta Rhymes
"Dat part!" -Stevie J
"Love love love" -Ray J
Puff Daddy Reminds Us His Classic's 24 Years Old
Puff Daddy recently went to his Instagram page to share a look at his unforgettable No Way Out album's unforgettable album artwork. Diddy also detailed how the motivation he had for the Bad Boy brand remained the same in 2021.
"24 years ago today!!! #NoWayOut We wanted to do something we felt would be a part history!! Our intentions have only been one thing, and one thing only, and that's to make you dance and rock the house!!"
The album comes packed with classics including the late Notorious B.I.G.'s "Victory" banger.
Diddy Gives Black Entrepreneurs A Platform
Along with celebrating his own greatness, Diddy loves Black businesses. Puff Daddy recently partnered with Salesforce, a major CRM (customer relationship management) platform to establish Shop Circulate. According to a press release, the platform is meant to help entrepreneurs reach a global audience and will feature the world's best Black-owned businesses for consumers to enjoy.
Combs Enterprises and Salesforce have teamed up to create SHOP CIRCULATE, a curated digital marketplace that allows consumers to discover and buy products exclusively created and sold by Black entrepreneurs. SHOP CIRCULATE provides Black businesses with a platform to reach global audiences and empowers consumers to shop the world's best Black-owned brands. This innovative new platform will be designed and built by Deloitte Digital, a leading Experience Consultancy and global strategic partner for Salesforce, and powered by Marketplacer's best-in-class online marketplace technology. (Comb Entreprises)