Music icon Diddy is in a world of pain right now. The hip-hop veteran has stepped up to speak on the tragic loss of hitmaker and close friend Chucky Thompson.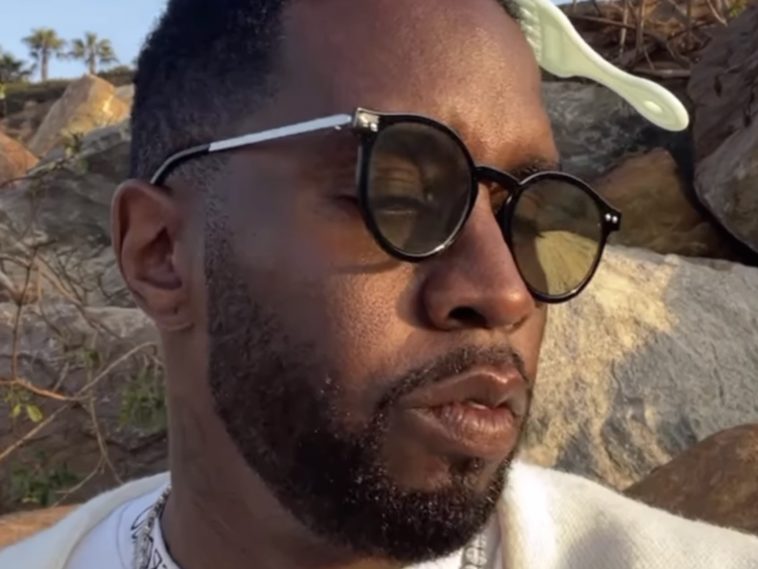 199 Views
Comments Off on Diddy's In Pain Over Losing Chucky Thompson: "One Of The Greatest Of All Time"
Diddy's In Pain Over Chucky Thompson's Death
Puff Daddy hit up his Instagram page to properly pay homage to Thompson. Diddy explained just how much of a close-knit bond they had and maintained.
"I've been in shock most of the day. Chucky Thompson was not just someone that I made Mary J Blige's My Life with and a part of the legendary Hitmen, he was also one of the greatest humans that I've ever met. He always kept you laughing, always kept you smiling and he always let you know that he loved you. I love you Chucky. One of the greatest of all time. You will be truly missed. 💔 Love, Puff"
The post sparked a flurry of similar reactions and remarks in the comments section.
"I'm f*cked up." -Busta Rhymes

"RIP Legend" -Shyne

"🙏🏽❤️" -Fat Joe

"🙏🏽🙏🏽❤️❤️" -Timbaland
BREAKING: Diddy Producer Chucky Thompson Has Passed Away
Yesterday, music heavyweight and producer Young Guru went to his social media pages to break the tragic news. Guru detailed just how much of an impact he personally had on his place in the music industry.
"There is nothing I can write that will take away this pain. I have to say RIP to my mentor, my big brother, the man who changed my life forever. You were the kindest person the world has ever seen. You were the most gifted musician I have ever been around. You treated me like family from day one. You made a point to the labels that I had to fly to New York with you on every session. You put me in rooms with Biggie. I will forever be in your debt and I will forever be your little brother. This one hurts so bad I can even explain it. RIP @chucklife365 there will never be another you!!!! 💔💔💔💔💔"
The post ignited a flurry of painful reactions from rap veterans like Busta Rhymes and hitmaker Bryan Michael Cox.
"Noooooooo f*cking way!!!!!!!!!!!! Nooooooo!!!! 😢😢😢😢😢💔💔💔💔💔💔" -Busta Rhymes
"Bro, this is nuts man. 😢" -Bryan Michael Cox
Recently, Chucky Thompson talked about having the honor to produce for rap icon Nas and the influence music mogul Dr. Dre had on him.
COVID-19 Possibly Played A Role In Chucky's Passing
According to at least one outlet, the cause of death might have a direct connection to the pandemic. COVID-19 is believed to have been the cause of his death.
Unfortunately, the man behind hits like The Notorious B.I.G.'s "Big Poppa," Faith Evans' "You Used To Love Me," and Nas' classic track "One Mic," died after a fight with COVID-19. Chucky Thompson was a member of Bad Boy Entertainment's legendary "Hitmen" production team. Thompson was one of the founding members of the squad, which included Easy Moe Bee and Deric "D-Dot" Angelettie. (AHH)
Chucky Thompson's DMV Roots + Level Up
For over three decades, Chucky has contributed to the culture. The hitmaker worked with everyone from the Bad Boy Records roster to music icon Mary J. Blige.
A native of Washington, D.C., Thompson got his start on congas in go-go music legend Chuck Brown band, The Soul Searchers. The once aspiring artist manager became a founding member of Diddy's in-house production team at Bad Boy Entertainment, The Hitmen. Thompson was responsible for singles like The Notorious B.I.G.'s "Big Poppa," Craig Mack's "Flava in Ya Ear," Total's "Can't You See," and Faith Evans' "Soon As I Get Home." The skilled musician would also work with Nas, Raheem DeVaughn, Jennifer Lopez, Snoop Dogg, Frankie, Emily King, and TLC. (Grammy)