The parents of Daunte Wright spoke to ABC's "Good Morning America" about the fatal shooting of their son by Brooklyn Center, Minn., police officer Kim Potter. It is the first interview they've done since Daunte was killed about 10 miles from where George Floyd lost his life at the hands of cops.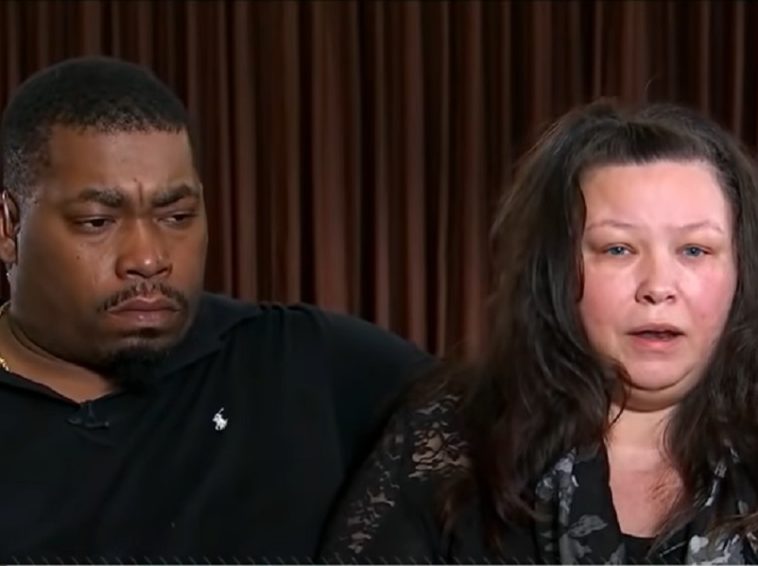 @sohh @sohhdotcom

149 Views
Comments Off on Daunte Wright's Parents Speak Out For First Time Since His Death
Grieving Parents Of Daunte Wright Thank Protestors + Supporters
Daunte Wright's mother, Katie Wright, thanked the people who have protested on behalf of her son. Daunte, 20, was killed on April 11 when police officer Kim Potter shot him during a traffic stop. Potter claims she mistook her gun for her taser.
"Thank you, so much, for the support and standing by us and making sure my son's name has been heard and asking for justice."
Daunte's father, Aubrey Wright, also weighed in on the officer's explanation.
"I lost my son. He is never coming back. I can't accept that. A mistake? That doesn't even sound right."
Killer Cop Resigns After Fatal Shooting
After two days of unrest and emotional statements about the horrific killing of Daunte Wright, the police officer responsible for taking his life has resigned. The city's police chief also resigned along with the cop.
The resignations from Officer Kim Potter and Police Chief Tim Gannon came two days after the death of 20-year-old Daunte Wright in Brooklyn Center. Potter, a 26-year veteran, had been on administrative leave following Sunday's shooting, which happened as the Minneapolis area was already on edge over the trial of the first of four police officers in George Floyd's death. (AP News)
Minnesota Sports Teams Cancel Games
Yesterday, the biggest sports teams in Minneapolis acknowledged the hurt and pain of another police brutality case in the city. The teams issued statements on why it was vital to postpone Monday games.
The Minnesota Twins, Minnesota Timberwolves and Minnesota Wild all postponed games on Monday following the police shooting of Daunte Wright on Sunday night. "Yesterday's tragic event, involving the life of Daunte Wright, once again leaves our community mourning," the Timberwolves said in a statement. "After consultation with the League, and local and state officials, we believe postponing tonight's game versus the Brooklyn Nets is the best decision … The Minnesota Timberwolves and Lynx extend our sincere sympathies to the family of Daunte Wright. (ESPN)
50 Cent Upset Over Killing
This past weekend, rap star 50 Cent went to his Instagram page with a snapshot of Wright with a child. The caption read "DAUNTE WRIGHT. he was shot and killed by POLICE tonight in brooklyn center, MN. SAY HIS NAME!! he was 20 years old."
"🤦‍♂️here we go again"
50's post sparked more than 200,000 likes and a handful of celebrity reactions.
"Smh, I know that area very well most of the Liberians in Minneapolis live in that area" -Michael Blackson
"Wow 😢" -Lil Mo