R&B singer DaniLeigh has some hidden photo gems in her stash. The popular crooner has come through on social media to flex her beauty to the masses courtesy of unearthed new shots.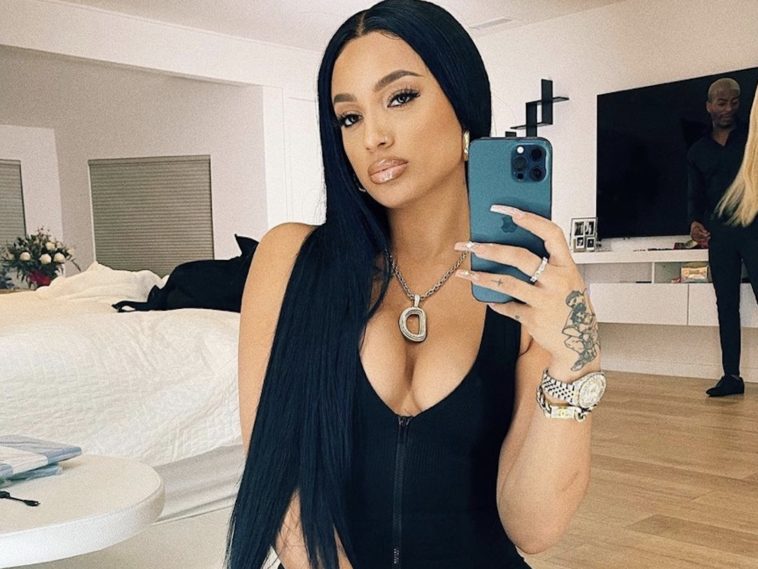 159 Views
Comments Off on DaniLeigh Finds Some Jaw-Dropping Swimsuit Flexes
DaniLeigh Finds Some Jaw-Dropping Flexes
DL went to her Instagram page to stun followers. Leigh shared a slideshow of fresh pics showing her modeling at the ocean.
"Never posted these 🤍"
Rubi Rose + Ari Fletcher Stunned
A few days ago, Dani blessed Instagram followers with a stack of new shots. The pics featured Leigh living it up in the ocean showing off all types of slay poses.
"I got water like a motor boat 🥵"
Leigh's shots sparked over 400,000 likes and a ton of co-signs courtesy of rapper Rubi Rose and vixen Ari Fletcher.
"Daniiii you look good asf" -Rubi Rose
"😍😍😍😍" -Ari Fletcher
DaniLeigh Cries Out For Help
In March 2021, DL went to her Instagram Story with a since-deleted post sharing her personal thoughts following a publicized spilt from ex-boyfriend DaBaby. While she didn't name-drop Baby, Dani acknowledged the pain of not having love.
"I feel like I cry every other day.. I jus want my life to change already…. I don't wanna be here no more.. I got no real love around me"
Aside from her emotional reveal, Dani also returned to Instagram to share footage of herself freestyling and showing off big dance moves.
"Lol idk how old this is .. but I never freestyle and it's kind of a vibe 🤍"
DL + DaBaby Might Have A Baby On The Way
Earlier the same month, footage emerged of DaniLeigh showing off a possible baby bump. Social media jumped at the chance to spark rumors including the idea of – if she really is pregnant – ex-boyfriend DaBaby being the father.