North Carolina rapper DaBaby is one of the most recognizable faces in the game right now — maybe a little too recognizable. The chart-topping MC recently caught a man on the street who appeared to be following him and recording his every move.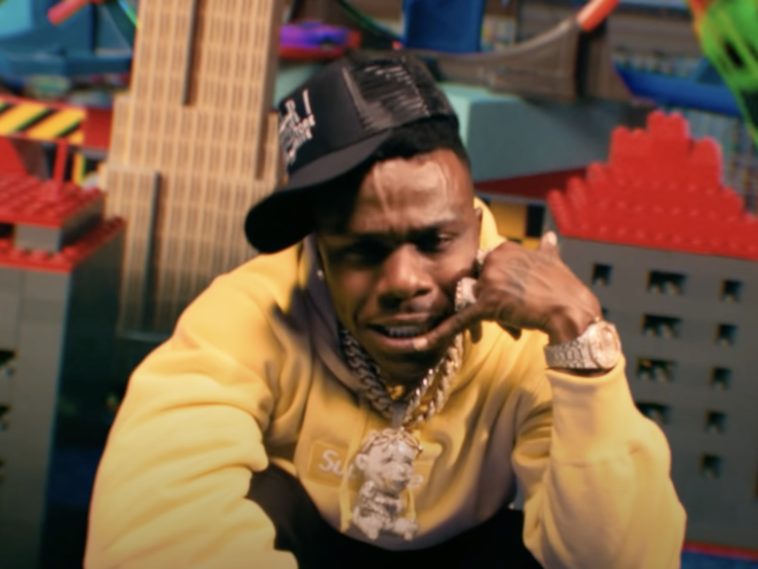 @sohh @sohhdotcom

129 Views
Comments Off on DaBaby Turns The Camera Back Onto A Stalker
Did DaBaby Run Into A Male 'Karen'?
DaBaby went on social media to share a strange encounter. The platinum-selling artist was harmlessly sitting in the car with his 3-year-old daughter when he spotted a man recording him. A bit later, DaBaby sees the same man speaking to a police officer, and as DaBaby and his little girl drive away, the man tries to get another camera shot of him.
"He over there tellin' right now."
DaBaby Hints At Teaming Up With 50 Cent
Hip-hop and Hollywood mogul 50 Cent is forming a TV production dream team with Kenya Barris, the creator of the "Black-ish" franchise. The pair is developing a Netflix series based on 50's book The 50th Law, and rap star DaBaby might be fishing for a role.
"Still studying " (DaBaby)
DaBaby Clears The Air About Controversial JoJo Siwa Lyric
Baby is getting some backlash over his recent "Beatbox" freestyle. The controversy stems from a lyric in which the 29-year-old North Carolina native allegedly called 17-year-old entertainer JoJo Siwa a b*tch. DaBaby rapped, "Don't wanna get me started, n*gga / Turn me up, n*ggas gon' see why / N*gga you a b*tch, JoJo Siwa, b*tch."
"@itsjojosiwa my 3 year old princess is your number 1 fan. I bought her every product you have out. She think she you.

Don't let em trick you into thinking id ever have a problem with you. My word play just went over their heads.

All love on my end shawty, Keep shinning!"
"I don't 'Siwa' they so mad…"
DaBaby Hits The Gas Station For 'Beatbox' Video
DB went to his social media pages to unload the must-see "Beatbox" visual. The clip features Baby rapping both from a fancy home and an actual gas station as he bodies the song's instrumental.
Beatbox "Freestyle" by DaBaby