New York rapper 50 Cent's girlfriend Cuban Link is exposing all. The popular vixen has lit up social media to show off what tiny purse the G-Unit leader copped her and it's smaller than you could ever imagine.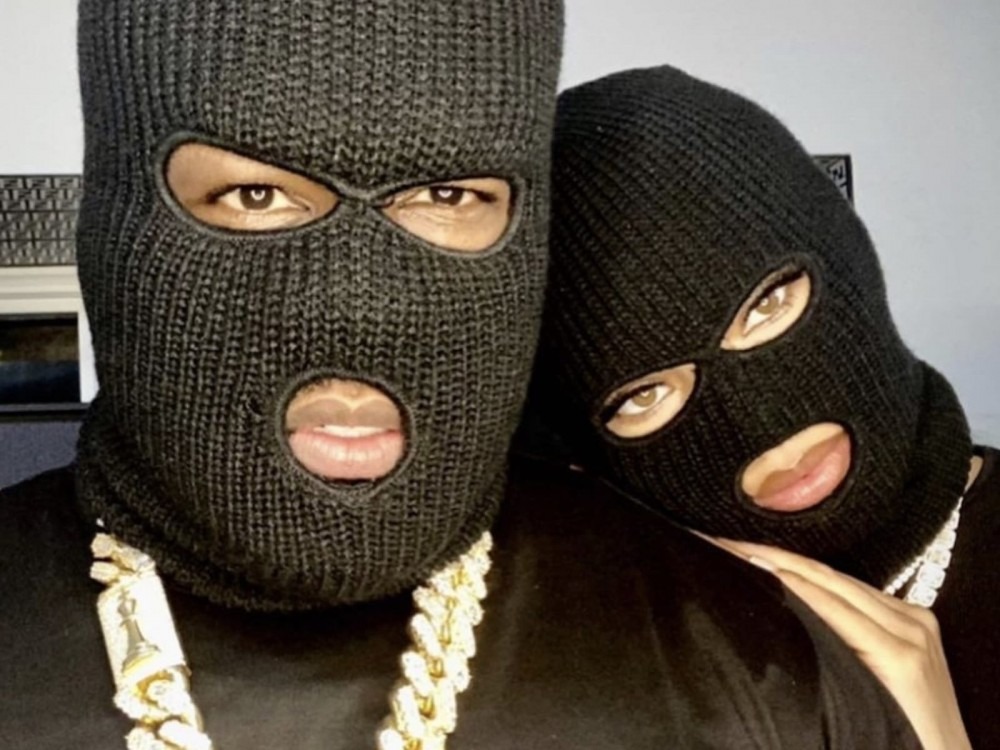 99 Views
Comments Off on Cuban Link Exposes 50 Cent's Small AF Present: "He Mad At Me"
Cuban Link Exposes 50 Cent's Small AF Present
Link went to her Instagram page with a hilarious snapshot of a gift her bae, Curtis Jackson, copped her. She even admitted this is a regular routine whenever he catches feelings toward her.
".. this the typa sht he get me when he mad at me .. 😒😒😒 Wth I'm supposed to do with this lil sht CURTIS !!!!! 😡 stop playing w. meeee.. 😤 #littlea**bag !! #petty 🤨"
Cuban Link Calls 50 Cent Her Love
Recently, CL went to her Instagram page with a snapshot of herself alongside Fifty. In addition to saluting his greatness, Link also reminded followers Curtis Jackson is fully off the market on his birthday.
".. Everyday we celebrate You, Life, Love & Peace✨ but on this day, we turn it up a notch 😏 Happy Birthday My Love .. @50cent ♥️"
50 Cent Isn't Happy W/ Cuban Link's Legs
In June 2021, Link went to her Instagram page to share some stunning pics of herself slaying in an all-pink outfit with matching shoes. The post received nearly 50,000 likes from her 1.1 million followers.
".. collect the backend! 🎀"
Instead of just liking the post, Fif snuck into the comments section to play the concerned zaddy. 50 asked Link if she would consider heading back indoors.
"wait, what you doing out side 😒don't you want to go back in the house."
Vivica A. Fox + Cuban Link Might Be Beefing
Recently, a slight social media spat went down between Cuban and Fif's ex-girlfriend/actress Vivica A. Fox. All of the tension appeared to go down courtesy of throwback footage showing Fox calling Fif the love of her life in a recent interview. The interview popped up into a The Shade Room post and ignited a playful – at best – reply from Link in the comments section.
"..aww"
Instead of turning a blind eye, Fox made sure to clap back and properly check Link for her possible shade.
Well! This is getting good cause I tried to post 3 times on @SHADEROOM Now @_Cuban_Link what that clip didn't show was that I said he now has a hawt gurlfriend & Im happy 4 him! So stay in ya bag boo dont get nervous! Im good!"