Rap rookie Coi Leray is putting family first. The "No More Parties" crooner went to social media to reveal her relationship with father Benzino was patched up.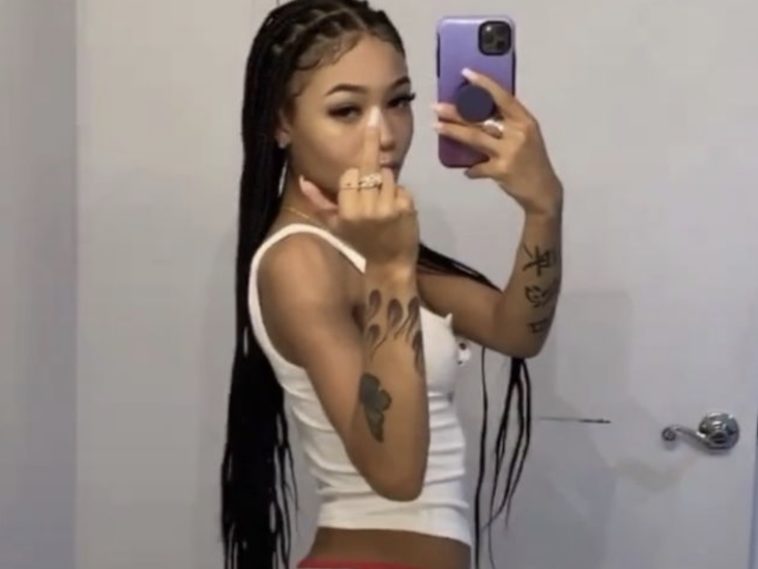 @sohh @sohhdotcom

189 Views
Comments Off on Coi Leray Makes Up W/ Her Father Benzino
Coi Leray Makes Up W/ Her Father
Coi Leray tweeted out that she was okay with the Boston rapper now. The rising star gave major love to her family with some song lyrics in another tweet as well.
I love my dad forever and always.
I do this for my family, they don't understand me, no n*ggas around me , they don't understand me I do this for my crew they don't understand I do this sh*t for you they don't understand
Coi Leray's Talent Shines Above Her Social Media Fame
Coi Leray is making a name for herself outside of any drama with her famous father. The "Big Purr" hitmaker has been crowned Billboard's R&B/Hip-Hop Rookie of the Month.
Before her two breakout singles dropped, Coi Leray gained fame on social media through platforms like TikTok and Instagram. Then she made headlines during a public family feud with her rap veteran dad.
"A lot of people have been reaching out to me and saying they want to collab. That's the big difference now — I'm getting known for my music and not for just content or any little Instagram video."
Responding To Body-Shaming Comments
Coi loves herself no matter what. She recently went online to defend those who were body shaming her, making it clear she didn't care at all if anybody had anything negative to say about her loving her body.
"Couple of y'all b*tches hate how comfortable i am in my skin. So weird"
"Couple of y'all be like "I love myself" b*tch no you don't"
"If you insecure just say that"
Coi Responds To Benzino's Blasts
After Benzino gave his side of their differences, Coi Leray took to Instagram Live with her thoughts. Leray dissed Benzino and his abilities as a father, but it was nothing new. The pair had been going back and forth online with only harsh words.