Vixen Jayda Cheaves doesn't need to worry about ex-boyfriend's Lil Baby's opinion. After going online with a steamy thirst trap, the model is getting all sorts of love from big names.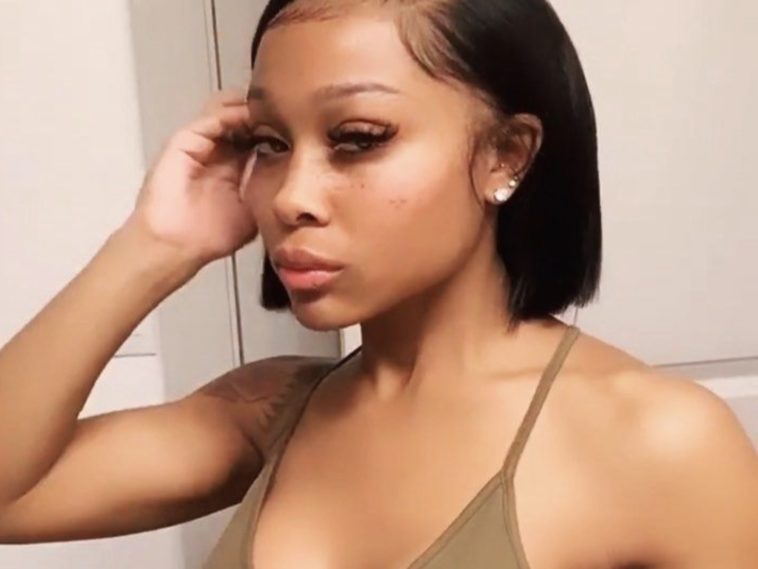 199 Views
Comments Off on Coi Leray + Jena Frumes Co-Sign Jayda Cheaves' Thirst Trap Slay
Coi Leray + Jena Frumes Co-Sign Jayda Cheaves
Cheaves went to Instagram posted up in white lingerie. The jaw-dropping look ignited tons of likes from her 5.3 million followers and over 2,100 comments.
"@waydaminmerch 🤎 1d"
Most notably, Coi Leray, Jena Frumes and Milan Harris among others responded in the comment section with major co-signs.
Need mines early 👏👏🔥🔥🔥 – Coi Leray
🔥🔥 – Milan Harris
😍😍 – Jena Frumes
Spicyyy 😍 – Jerrika Karlae
Jayda Cheaves Can't Sell The Jeep Lil Baby Gave Her
The newly single Cheaves might have given up trying to get fully past her relationship with the Atlanta rapper. She's tried to sell one of the gifts he bought her, but to no avail.
Jayda Cheaves recently took to her Instagram Story posted up in the pink customized Jeep Lil Baby bought her, seemingly enjoying her time in the whip. However, in February it was listed for sale but nobody seems to have bitten on the 1-of-1 Wrangler Sahara that says "Wayda" on the seats.
"Love"
Jayda Cheaves 'Feeling Good' After Breakup W/ Lil Baby
Cheaves has been trying to leave the rap superstar in the past, though. Jayda is exuding confidence in her recent modeling pics for Rihanna's Savage x Fenty lingerie brand. She went to Instagram to show off some flawless pics from her Savage x Fenty shoot.
A few weeks after her reported split with hip-hop star Lil Baby, Jayda Cheaves wrote that she's in good spirits.
"Feeling good.. living & lookin better 😈"
Taking Jabs At Lil Baby?
On her Instagram Story, Jayda posted a couple of quotes that could be viewed as jabs at her ex. One of them, if it is about the platinum-selling MC, even suggests Lil Baby has been trying to get back with the vixen.
Did #JaydaCheaves just throw some subliminals at ex-boyfriend #LilBaby on her IG Story? Stay tuned…