City Girls' JT doesn't care what everybody else thinks. The Florida native went to social media to shut down a hater who was dissing her over their public affection.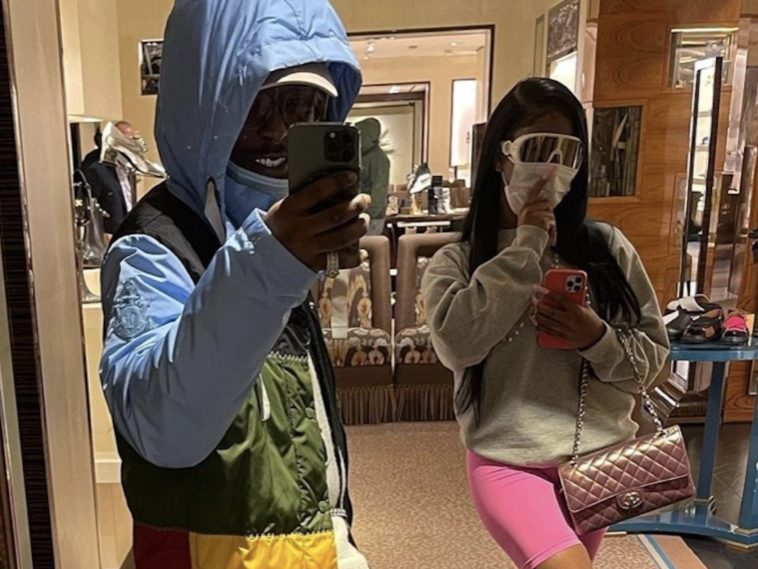 159 Views
Comments Off on City Girl's JT Shuts Down Haters Criticizing PDA
City Girl's JT Shuts Down PDA Criticizers
JT took to Twitter to fire back at somebody complaining about her relationship with Lil Uzi Vert, although several months ago she swore she wouldn't give any time to people not rocking with her. The Philadelphia rapper had been shooting his shot at her and it eventually worked out for him, as the pair are now stronger than ever, going all over the Internet with their relationship.
"Nah it was better when y'all felt like he was playing me & y'all was laughing now he loving me in y'all face & it annoys b*tches like you! The ones who can't keep or get sh*t from a n*gga so y'all hate to see the next b*tch with it & happy!," JT wrote in response to a Twitter follower who tweeted: "Jt and uzi getting on my nerve now it was better when nobody knew lol"
JT Shares Sneak Peek At Her Relationship Goals
JT is fully embracing her love for bae. Earlier this month, the hip-hop star hopped on social media with an up-close look at just how much fun she's having turning up alongside her now-confirmed boyfriend. The City Girl hit up Instagram with some must-see content. JT's slideshow gives a look at a recent shopping spree with LUV.
"The chosen one 🦋🦇®️"
"TLC" -Yung Miami
Earlier that week, Uzi Vert shared some footage of both himself and JT on their shopping spree.
Lil Uzi Vert Proclaims Love + Links W/ JT
Recently, Uzi Vert hit up his Instagram page with a slew of pics. While at initial glance it appeared he was just flexing his wealth, the last shot featured both JT and her IG name tagged.
A few hours prior to his post, Uzi Vert lit up his social media pages with nothing but sweet words about how he really felt about JT.
Knot Already Tied
Several weekends ago, LUV went to his Twitter page with a hilarious tweet. Instead of gassing fans up about his past and present real-life crushes, Vert said he was faithfully connected to currency. Wonder how JT feels about that!
"Only thing I'm married to is the money"