R&B superstars Chris Brown and Tory Lanez are doing big numbers. The duo's recently released "Feels" music video already has over 14 million YouTube views in the books.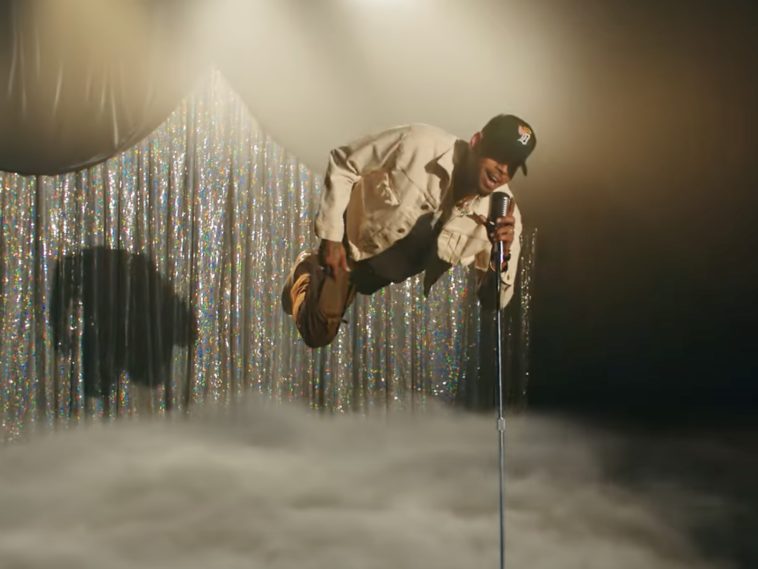 @sohh @sohhdotcom

109 Views
Comments Off on Chris Brown + Tory Lanez's 'Feels' Views Are Blowing Up
Chris Brown + Tory Lanez's "Feels" Views
Tory hit up Instagram to share the big news. Lanez posted up a screenshot from the visual showing the visual's already millions deep after dropping less than a month ago.
"FEELS …. 14 MILL …..LEGGOO😎 …"
The visual features Brown and Tory as they croon their hearts out and flex their inner super hero strengths. 
Tory Lanez Reveals Who's Responsible For Height Jokes
This week, TL dished on how he's celebrating St. Patty Day with a cannabis release.
"Tomorrow is St. Patrick's Day ……. and I know ever since the damn cop lied about my height yall been calling me a "Leprechaun" 😒🤦🏽‍♂️😂…. so I felt it was only right that TOMORROW …. I release my DELTA 8 CANNABIS LINE entitled " Black Leprechaun " 🍀 🧙🏽‍♂️🧙🏽‍♂️ thank me later ….. IMAGINE THIS …. INDOOR FLOWER , OILS , EDIBLES , SHATTER & CRUMBLE …. LEGAL …. MORE ORGANIC ….. CAN BE FOUND ONLINE AND PURCHASED ….. SMOKERS U MAY NOT UNDERSTAND THIS NOW … BUT U WILL SOON … THANK ME LATER #Delta8 … #BlackLeprechaun 🍀🔥🍀🔥🍀 🖼 @iimoooona"
Tory Lanez Hits The Skating Rink
Lanez's newest visual from his Playboy album capsule featured him kicked back in fresh, casual gear. Tory took his love for skating to an actual rink chilling around skates while pouring his heart out in his "And This Is Just The Intro" music video.
"And this is just the intro …. PT 1 ….. OUT NOW … 🔥🍾☔️😤😍 … LINK IN BIO 💎💎 STREAM "#PlayBoyCapsule"
Daystar Comes To The Rescue
A few days ago, Lanez announced the launch of his new water line. Along with revealing Umbrella Alkaline Water, Lanez said he would use his new product to help areas of the United States going through statewide problems including Texas which recently experienced power outages and water supply issues from a winter storm.
"I SET MY MIND TO THIS !! …. AND I ACHIEVED MY GOAL ….. CANADIAN BLACK OWNED ALKALINE WATER 💎💎💎 Umbrella Alkaline Water IS OFFICIAL AS OF TODAY !! … before we take it public for sale …. we are going to GO TO STATES AND CITIES LIKE TEXAS , LOUISIANA , FLINT …. ETC . AND IM GOING TO PERSONALLY HAND DELIVER THE FIRST EVER " UMBRELLA WATER " To PEOPLE STILL IN NEED OF WATER 💦 …. WE WILL BE STARTING IN SHREVEPORT TODAY 💎💎"