New York rapper Cardi B is getting serious about her new business venture. The hip-hop star is reportedly ready to secure the rights for her own beauty line, Bardi Beauty.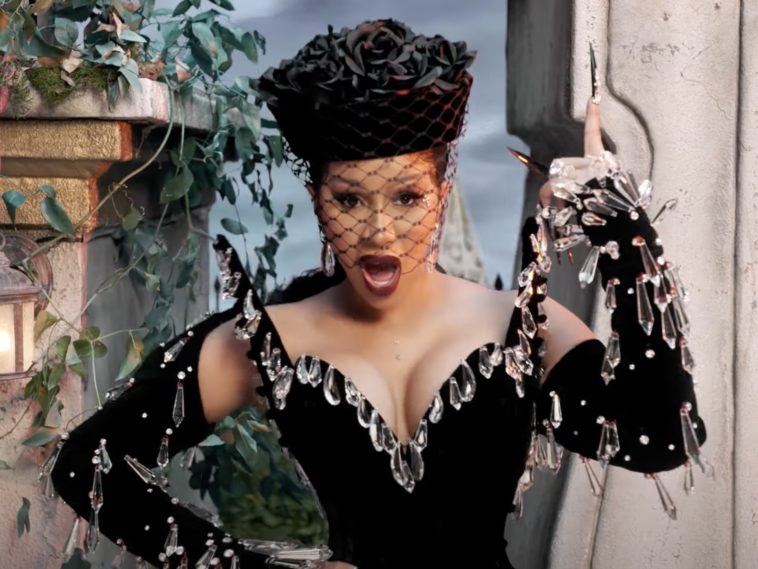 @sohh @sohhdotcom

129 Views
Comments Off on Cardi B's Official Bardi Beauty Line Is In The Works
Cardi B's Beauty Line Is On The Way
Cardi's cosmetic line Washpoppin, Inc has reportedly filed legal documentation to secure the rights to the phrase, "Bardi Beauty" sparking rumors that the "UP" hitmaker is about to launch her official beauty line.
The rapper's company, Washpoppin Inc., just filed legal docs to lock down the rights to the phrase "Bardi Beauty" — which she apparently wants to slap onto a ton of different merch that screams of the fabulous life. According to the trademark docs, Cardi is apparently aiming to hawk a bunch of glam products — including stuff like cosmetics, fragrances, haircare, skincare, nail polish, nail enamel … pretty much the works when it comes to a beauty line. (TMZ)
Cardi B Unlaces Her New Reebok Gear
Earlier this month, the "Up" hitmaker went to Instagram to get fans pumped about new Reebok gear. She shared pics of herself modeling both pants and multi-colored tops.
"My brand new Reebok x Cardi Collection including apparel for the first time launches on April 23rd at 10am EST"
Cardi B Announces New Doll Drop
In March 2021, the hitmaker went to her social media account to break huge news about having her own toy doll. While the doll drops today, B revealed it won't officially reach the masses until this July.
"BARDI GANG!! I'm dropping my own doll TODAY! Inspired by me. Created by me. Designed by me. Thank you @officialrealwomenare. This means sooo much. ❗❗ Visit the website now to reserve your doll. You only have 72 hours – so go! Don't miss out! LINK IN www.realwomenare.com #CardiB #RealWomenAre #DollsforAll #WomensHistoryMonth #InternationalWomensDay"
Cardi B Thanks Fans For Remembering Invasion Of Privacy
In early April 2021, Cardi B went on Twitter to thank her supporters who showed love on the three-year anniversary of her debut album release. Invasion of Privacy went triple-platinum and featured hits like "Bodak Yellow," "Be Careful," and "I Like It" featuring J Balvin and Bad Bunny.
Thank you everyone that's been showing IOP love today .It feels like a birthday lols. I get real sweet and bittersweet memories when I listen to the album, I faced many challenges thru the process and after but the outcome was beautiful and successful. Love you forever.