New York rapper Cardi B isn't here for the disrespect especially when it involves her "Rumors" collaborator Lizzo. The hip-hop superstar has stepped up to slam people responsible for going at the Grammy-winning musician with fat-shaming and racist-fueled comments.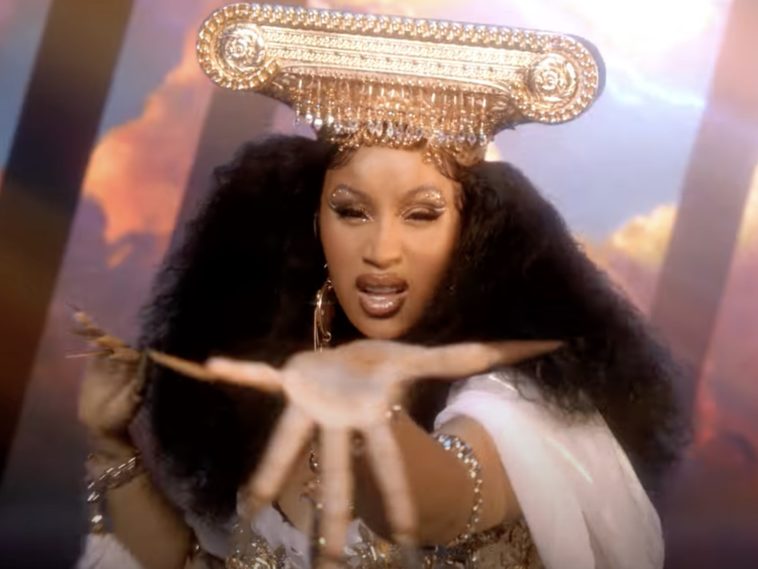 199 Views
Comments Off on Cardi B Explodes On Lizzo's 'Fatphobic' Haters Bringing Her To Tears
Cardi B Explodes On Lizzo's Haters
B hit up Twitter to repost and comment on an extremely emotional clip of Lizzo coming to tears over haters. She also suggested it's the trolls' own insecurities fueling the drama.
"When you stand up for yourself they claim your problematic & sensitive.When you don't they tear you apart until you crying like this. Whether you skinny,big,plastic, they going to always try to put their insecurities on you.Remember these are nerds looking at the popular table."
Cardi also referenced people ignoring true numbers and creating fake controversies.
"But the song is doing great !! On all platforms.When people callin you "mammy"cause your a black woman makin pop music and thousands of people callin you names it gets to you .Your bio says "black everything" I guess it don't apply to black women emotions huh? … They do this all the time .It's a new tactic.They like to fill the comments with fake hate to persuade people opinions same way they harass every artist that works wit me try to scare people from workin with me but THE NUMBERS DONT LIE! what God Bless no man can't curse ."
Before signing off, Cardi took a moment to single out a potential predator.
"Get the f*ck of my page .You literally have a song pin up on your page about raping my daughter.Ya do this every week until ya get deleted .Demented mental illness sick weirdos @jack ya need to start not only suspending but blocking these sickos IP adress … Okay guys I did too much and this wasn't part of my plans for today but ya not going to keep trying these women ! NOT ON MY WATCH😤👊🏽I'll probably talk to y'all later .Let's get some ice cream and listen to RUMORS"
Lizzo Comes To Tears Over Hateful Trolls
Initially, Lizzo went to her Instagram Story to address people coming at her. Despite keeping her head up, she ultimately could not hold back the painful emotions.
"I have people who have something mean to say about you. And for the most part it doesn't hurt my feelings, I don't care. I just think that when I'm working this hard, my tolerance gets lowered. My patience is lowered. I'm more sensitive and it gets to me."
Lizzo Decodes Her New 'Rumors' Single
Last week in an intimate Zane Lowe interview on Apple Music's New Music Daily show, Lizzo dished on everything from her new Cardi B "Rumors" collaboration singer Frank Ocean's impact on the music biz.
"There was no one else for it. There was literally no one else. From the day the ink dried on her Atlantic contract, I said, "Please get me on a song with Cardi B." She's just funny. I like funny people and she can rap. You know what I'm saying? Seriously be rapping," Lizzo said. "Woo. Baby, let me tell you something about Frank Ocean. Frank Ocean took music and rearranged the letters, and now it's like, nice. Frank Ocean went slightly flat on… What was that song? New religion. Bad Religion. True Religion jeans. But love me, he went sharp halfway through. The music was changing chords, and I thought it changed keys. I was like, "This is wrong, but it's so right."" (New Music Daily)
The Big Tease
Heading into last Friday, Lizzo came through with her and Cardi B's must-see "Rumors" music video.
Earlier the same week, Cardi hinted at something major dropping courtesy of her and Lizzo in time for everyone's weekend goals.
"me n @lizzo dropping this Friday – y'all ready?"