Louisiana rapper Boosie Badazz wants to see more diversity when it comes to the ladies. The "Wipe Me Down" hitmaker went to social media to make his plea to everyone to slow down on the plastic surgery and body enhancements.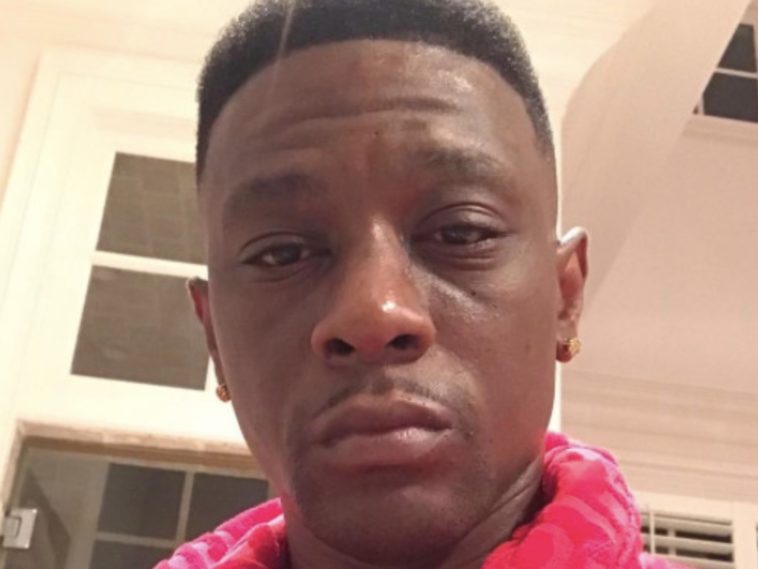 149 Views
Comments Off on Boosie Badazz Is Tired Of Plastic Surgery Women
Boosie Badazz Wants To See More Natural Women
Boosie Badazz vented on Twitter about being tired of surgically-enhanced women who all look the same. He recommended the ladies try to keep their natural look, and even implored the fellas to "motivate" their women so they don't feel insecure.
"IM TIRED OF SEEIN THIS PLASTIC SURGERY SMH EVERYBODY BODY PARTS LOOK THE SAME Titties, ass , hips etc. #ladies TRY NOT TO CHANGE YOUR FACES SO MUCH N MEN MOTIVATE YOUR BITCH SO SHE AINT FEELING SHE MISSING ANYTHING #isaidit"
Boosie + Flavor Flav Comparisons Won't Go Away
If Boosie keeps getting compared to rap and reality TV veteran Flavor Flav, someone might reconsider changing their face. Flav went to his Instagram page with a hilarious clip acknowledging the world is now intentionally going at him with the Boosie trolling.
"This is Flavor Flav on Las Vegas Boulevard live baby. And yo, this sh*t is getting out of f*cking hand right now – motherf*ckers is coming up to me calling me 'Lil Boosie' on purpose. 'Hey Lil Boosie! How you doing? Oh, Flavor Flav!' Eh yo, I don't look like no motherf*cking Lil Boosie. Aight? Boosie, look what the f*ck you done started, son? You got everybody calling me you now! I don't look like Lil Boosie. I look like Flavor motherf*cking Flav! Y'all get it right."
Flavor Flav Responds To Boosie
Recently, Flav went to his Instagram page and didn't hold back. Flav suggested Boosie might look like him but he's the true OG and has stacks to his name.
"I don't look like no Lil Boosie. If anything, Lil Boosie look like me. I was here first. Nah what I'm saying – I'm a big fan of Lil Boosie, but Boosie can't f*ck with Flav. Boosie can't f*ck with Flav, for real. I got stacks, baby. I got stacks. You heard? Word to the bird. I'm a big fan of Boosie though – he's a real n*gga, g, but he still can't f*ck with Flav. I got the stacks. Aight? Word to the bird."
Boosie Badazz Pays $500 To Slap Someone
The story started with Boosie going to social media to ask for somebody to slap, offering $500 for the deed. He was with DaBaby in Charlotte shooting a music video. So, after a (seemingly hired) man took a massive hit, Badazz went online with the clip.
Boosie paid a man $554 to catch him lacking for video shoot with DaBaby in Charlotte.