Louisiana rapper Boosie Badazz is big mad. The hip-hop veteran has come forward to announce his new Instagram handle and take a swipe at Facebook co-founder Mark Zuckerberg.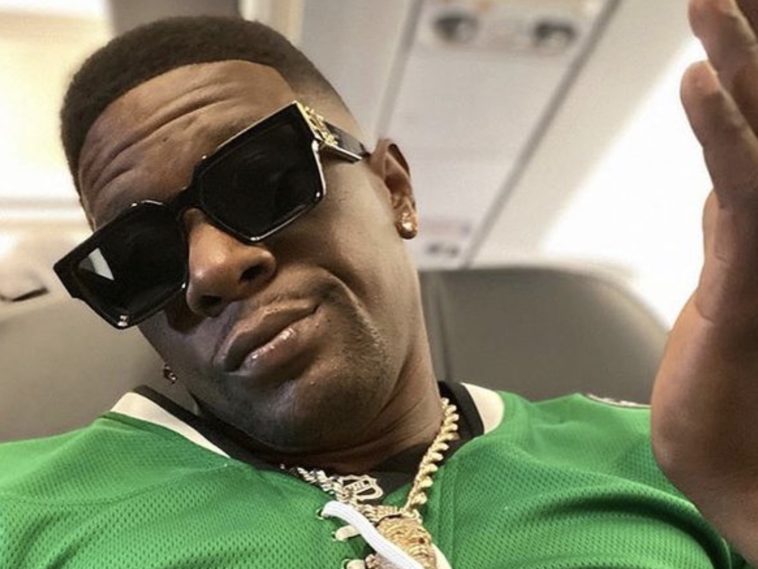 @sohh @sohhdotcom

109 Views
Comments Off on Boosie Badazz Calls Facebook's Mark Zuckerberg 'Racist'
Boosie Badazz Calls Facebook's Mark Zuckerberg Racist
BB went to his Twitter page to pop off. Along with revealing his new IG account, Boosie made sure to tag Zuckerberg and blast at him.
"My New Ig @HesBackAgain2021 I'm Live Now … @zuck u just a racist"
Since launching his new account, Boosie has only post one pic with no caption.
Boosie Badazz Offers Mark Zuckerberg A Stack
Badazz initially tried to play nice with Zuckerberg, most likely because Facebook also owns Instagram. Badazz offered $100,000 to him in an effort to get an IG page back after controversial content caused it to disappear.
"@zuck I got a 100k for my OfficialBoosieig page BACK"
Boosie Says He Would've Gone At Gucci Mane
Recently, Badazz vocalized some frustrations with fellow southern star Gucci Mane during a recent interview over the Atlanta legend's words amid his November 2020 VERZUZ battle with Jeezy.
"He said 'I'm smoking on that Pookie Loc tonight,' I like how they bossed up, but I would have charged that n*gga. If he had said he was smoking on my partner, I'd have felt that was a type of disrespect. I thought we were walking about music. You can say that in a song if that's part of a song, but you ain't gon' say…"
Boosie Badazz + GF Rajel Own It On Date Night
The Southern rap veteran and his girlfriend, actress Rajel Nelson, hit the town recently flexing relationship goals in their matching outfits. Boosie and his boo have publicly been an item since early last year and continue to put the spotlight on their inseparable bond.
"Okay! Looks like #Boosie and his boo are still going strong 👏🏽👀"