Florida rapper Bhad Bhabie is never one to back down from a challenge. The hip-hop artist has come forward to deliver a few messages for people ruthlessly coming at her neck.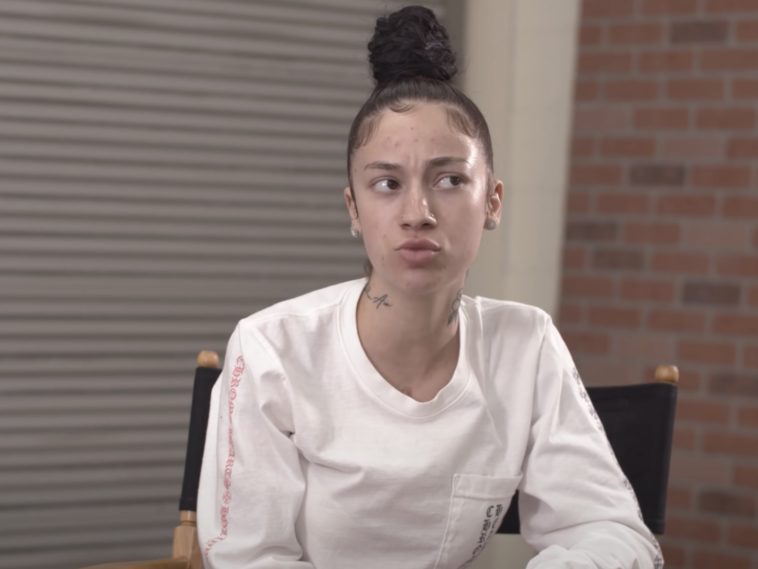 159 Views
Comments Off on Bhad Bhabie's Checking Ever Hater Coming Her Way
Bhad Bhabie's Roasting Haters Coming Her Way
BB hit up her Instagram Story and didn't resist in checking folks trying to throw dirt on her name. Her biggest issue stemmed from people throwing hatred over prized possessions.
"I never understood why ppl hate on others about material things or having money there's enough money in this world for everyone to get what they deserve you just gotta put the time and effort in. Only thing I can tell you is hating on someone ain't how you do it. And you ain't gotta get famous to get rich either there's plenty of ways but hating ain't one of them."
Bhabie also had a big problem with people she's never met before really coming at her.
"Ppl will sit up and argue with me about my own life. You've never met me just Bc you see me on the internet don't mean you know me or my life crazyyyy"
Bhad Bhabie Tells You Why She's Self-Made
This week, the hip-hop newcomer hit up her Instagram page to serve up a little motivation to haters and fans alike. She credited her teenage grind for getting her to a life of luxury and promised much more to come.
"True definition of self made. I coulda just been a meme I built a life for my self at 13 but it's still just the beginning!"
The heartfelt post ignited a strong co-sign from popular vixen India Love.
"🙌🏾🙌🏾🙌🏾🎯PROUD"
Bhad Bhabie Sees Nothing Wrong W/ OnlyFans
This year, the "Cash Me Outside" originator Bhad Bhabie became an OnlyFans member soon after she turned 18 years old, and claimed to have pocketed $1 million from the adults-only site right away. Some critics argued OnlyFans should raise its age minimum to 21, which didn't sit well with Bhabie.
"I think any b*tch who says that is mad 'cause they didn't make as much money as me. … I'm not groomed by nobody. I make all my own decisions and I have been since I was very young."
Amber Rose Reveals Reason Behind OnlyFans Hiatus
Vixen Amber Rose was recently back on her thirst trap goals. The hip-hop model hit up social media to properly explain the lack of steamy and OnlyFans-driven content on her pages.
"I tore my MCL 8 months ago, I had to rest and wear sneakers & shit but now I'm better 😊 Ahhh I finally get to be a hoe again! 😍Missed me? Link in bio 💦😘🔥"
The post sparked a major co-sign and reaction from OnlyFans queen Erica Mena in the comments section.
"🔥Absolutely Zaddyyy😍"