Florida rapper Bhad Bhabie is enjoying being 18. After legally becoming an adult last week, the rising star has launched an OnlyFans that's breaking records.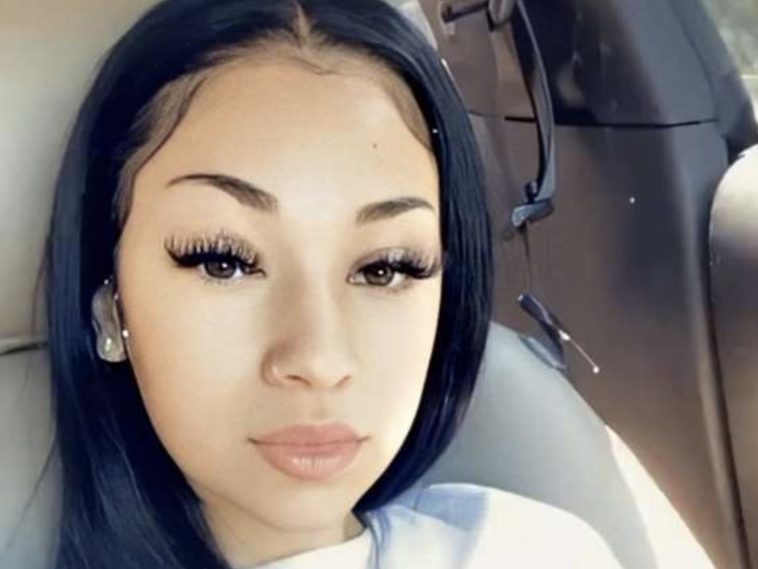 @sohh @sohhdotcom

149 Views
Comments Off on Bhad Bhabie Reveals Insane 6-Hour OnlyFans Earnings
Bhad Bhabie Reveals Her OnlyFans Profits
Danielle Bregoli's OnlyFans netted her over $1 million in a shocking six hours. She took to social media to share her earnings and also low-key inspire for others to start their own page.
"not bad for 6 hours 🤩 we broke the f*ck out of that onlyfans record"
Bhad Bhabie's Body Shaming PSA
The "Catch Me Outside" star always keeps things 100. The hip-hop artist came forward in December 2020 to issue an emotional statement about body shaming and anyone going through having their physiques negatively judged.
"this message is for every female who is body shamed… i want every one of you to understand that no matter a size 00 or 5 or 12 people will always have something to say. if your natural so your small or your skinny they will say "ew your built weird go get a booty go eat more you must have a eating disorder you should get surgery" etc. if you are bigger they will say " go loose weight you eat too much your built nasty you should get surgery" etc. then the sad thing is most of these girls let these comments eat them up mentally and choose to change their body to please ppl who will probably never see them in real life and after the surgery the same ppl who told them to get it will say "ew your fake that's plastic". "
Bhabie even shared her own personal experience from being body shamed.
"what i've learned about these ppl is that they will ALWAYS ALWAYS ALWAYS have something to say. if you donate a million to charity they will say well why wasn't it 2 million. when in reality they haven't even donated a dollar. i'm sure that went over a lot of your heads but the point of this is dont ever let ppl get to you. you are your own person and you control how you feel about yourself never let another person determine your confidence and how you feel about your self and your body. love yourself no matter what ppl have to say🤍 #iloveme"
Chief Keef and Blac Chyna Heart Bhad Bhabie
In November 2020, BB went to her social media pages to unload a must-see visual. Clocking in at nearly two minutes, Bhabie's "Do It Like Me" celebrity video features some of the biggest names in the entertainment biz turning up to Bhad's infectious record.
Here's the deal … the 17-year-old rapper, previously known as Danielle Bregoli, made a quarantine version of her "Do It Like Me" music vid, featuring special appearances from her celeb support system, including Demi Lovato, Blac Chyna, Pia Mia, Chief Keef, Charlie XCX and Lexy P. As you can see … her famous friends are singing and dancing from home for the new track — her first since a 30-day rehab stint in June. Sources close to Bhad Bhabie tell TMZ … she's had an amazing support system sticking with her through her dark time, and all the celebs in the video believed in her and stood by her during rehab, which helped her get sober. (TMZ)
Bhabie made sure to hit up her Instagram page to promote the anthem.
love all my friends for doing this 💕💕💕 @ddlovato @blacchyna @princesspiamia @charli_xcx @lexypanterra #doitlike🔥
Roasting Her Critics
Last year, Bhad took to her Instagram page to pop off. The hip-hop artist clashed at the Internet for having an issue with a possible new boyfriend.