Vixen Ari Fletcher is making people turn pages all winter long. The hip-hop model has shared a jaw-dropping look at herself on the cover of Playboy magazine.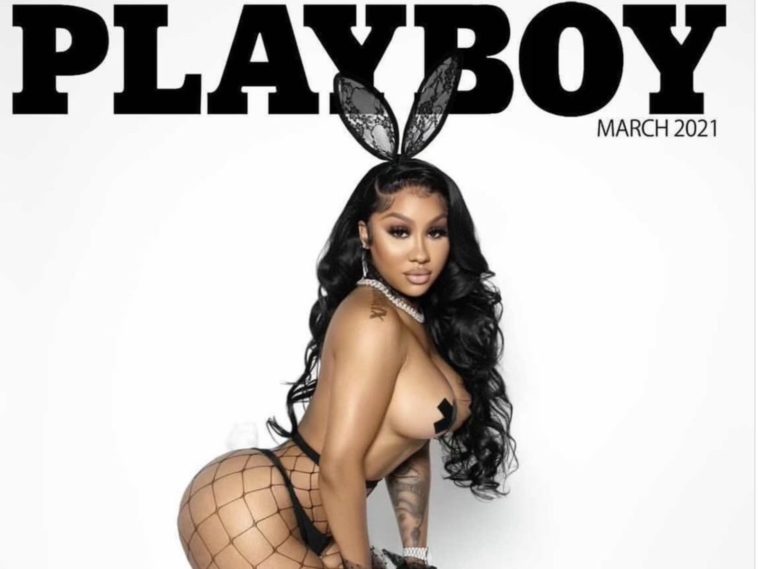 @sohh @sohhdotcom

119 Views
Comments Off on Ari Fletcher's Playboy Cover Is Jaw-Dropping
Ari Fletcher's Playboy Cover
The publicized girlfriend of rap heavyweight Moneybagg Yo went to her Instagram page with the must-see shot. She also gave big props to the team responsible for her cover slay.
"PLAYBOY! 🖤 Hair: @beyanihaircollection @arrogant_tae123 MUA: @makeupbybo"
Earlier in the month, Fletcher raised eyebrows after sharing an epic-looking VOGUE cover shot.
"Really at a lost for words! Ari for VOGUE @britishvogue 😩🔥 So thankful. Huge thanks to @hausoftraviance for helping me be apart of this amazing magic. You work so hard and it shows through every piece of fabric you touch. The official release is April and I just found out today that I'll be in the May issue as well. WOW 🥺❤️ I can't wait to give all my family and friends official copies of the magazine. The idea of this look is "Urban Editorial" so dope! S/O out to the team @kvn.luong @arrogant_tae123 @iamminklittle @shawnhannaofficial @dr8nn"
Both Moneybagg Yo and fellow hip-hop artist/vixen DreamDoll made sure to co-sign the issue in the comments section.
"Da Baddest 😍 I Stamp Det 🔥💪🏽" -Moneybagg Yo
"Congrats 🙌🙌🙌🙌🙌" -DreamDoll
"🔥🔥🔥❤️" -Cuban Link
"🙌🔥" -Tiny
"🔥🔥🔥🔥🔥👏👏👏" -DaniLeigh
Ari Fletcher Ignites Pregnancy Rumors In Hilarious Fashion
In February 2021, Ari Fletcher revealed she had recently sent some friends out to pick up a pregnancy test and they came back with a thermometer. Jokes aside, that had fans wondering if Ari and her boyfriend were expecting a baby.
"Oop! #AriFletcher sent her friends out to grab a pregnancy test (but they grabbed a thermometer)."
What Does Ari's Pregnancy Test Have To Do With G Herbo?
Ari recently bought Moneybagg Yo a brand-new Jeep to celebrate his new album release. It so happened to be the same model Jeep that was gifted recently to her ex-boyfriend and son's father G Herbo by his girlfriend. The pregnancy rumors also came at an interesting time for Ari, considering Taina Williams is pregnant right now with Herbo's child.
Taina Williams models for Savage + Fenty while pregnant
Did Moneybagg's Bae Shade His Ex Meg Thee Stallion?
Ari Fletcher went online recently with a video of herself posted up in some Fashion Nova drip and said her bodysuit was "giving body." Ari's friend then quoted Houston rapper Megan Thee Stallion's song "Body" with the "ody-ody-ody" line. However, Ari quickly pointed a finger and corrected her, saying "Just body." It seemed to be a little subliminal shot at Megan — who used to date Moneybagg Yo.
"Just body"