Memphis rapper Moneybagg Yo and hip-hop vixen Ari Fletcher are looking invincible against Internet rumors and drama. The couple has seen their names tied up in social media speculation about cheating and breakups, but the chart-topping MC and his girl appear to be as solid as ever.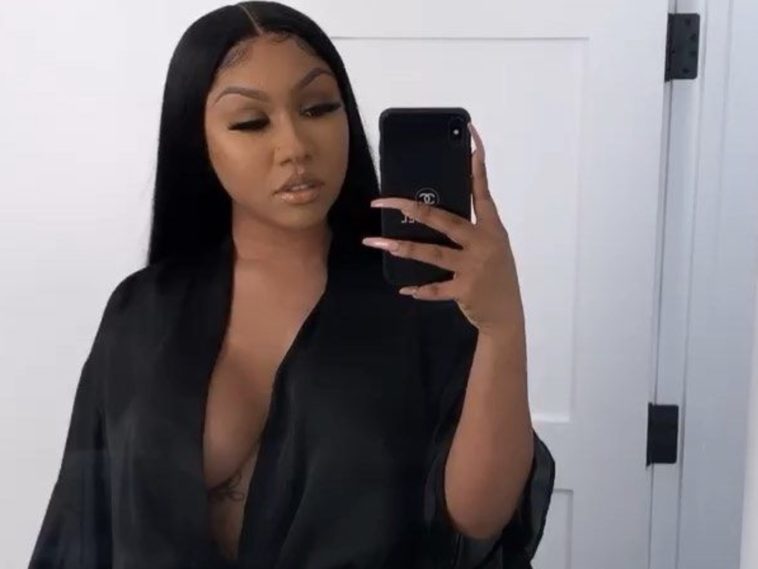 149 Views
Comments Off on Ari Fletcher Proves She's Solid W/ Moneybagg Yo
Moneybagg Yo + Ari Fletcher Flex Relationship Goals
Ari Fletcher went to Instagram to post another pic of herself and her man, who happens to have the No. 1 album (A Gangsta's Pain) in the country at the moment. Ari made it clear that she and Moneybagg Yo haven't been impacted by recent rumors of trouble in their relationship.
"Nothing but you… 🤍"
Moneybagg Declares Forever Loyalty To Ari
The "Time Today" hitmaker doesn't care what social media thinks. He's riding or dying for his queen Ari Fletcher and letting the world know it.
"Ion give af wat y'all say me and ari was made for each other dats my dawg 🤞🏾🖤"
Fletcher made sure to hit up her own Twitter page to acknowledge Moneybagg's vow.
"❤️"
Moneybagg Yo Shuts Down Cheating Rumors
A few days ago, Moneybagg found himself in a dicey situation. The rap star had to speak up on getting dragged into a wild cheating scandal.
"Mane y these nothing a** b*tches lien on me tryna get clout smh I ain't know h*es a really lie on dey p*ssy , Sad anybody can just go up wit a lie and it go viral sh*t ain't cool it's too much real sh*t goin on for dat Capp sh*t !"
Initially, the drama appeared to start from notorious Instagram model Celina Powell spilling messy tea on Yo's personal life.
In an ongoing Tik Tok trend, users are supposed to say something shady about another individual and then pass the person they are talking about the phone for their turn. "I'm passing the phone to somebody still f*ckin' Moneybagg Yo," Chief Keef's baby mother said before passing Celina the phone. The rumor stirred a lot of controversy being that Moneybagg Yo has been in a public relationship with Ari Fletcher. (The Source)
Together Forever
In April 2021, Moneybagg Yo found himself having to address another rumor about possibly calling it quits with Ari. The drama started when someone suggested they parted ways.
"@AriTheDon and @MoneyBaggYo must've broke up cuz everytime they do, she go on a 'spiritual journey' and fall off social media for a while.
Instead of ignoring the accusation, Yo put a swift end to the hype.
"Stop it we 4eva Locked In"