An attorney for one of the four men charged with killing XXXTentacion named Drake and other celebrities to testify as witnesses. SOHH, take a look back at how the beef started before X's death in 2018.

190 Views
Comments Off on A Timeline Of Drake & XXXTentacion's Beef
The attorney representing one of the four men accused of killing XXXTentacion filed motions where rappers Drake, Quavo, Offset, late Migos rapper Takeoff, Tekashi 6ix9ine, and Joe Budden, were named as witnesses.
The beef involving Drake started when XXXTentacion accused the Canadian rapper of stealing his style and copying parts of his song, "Look At Me." In an interview, the "Changes" artist said Drizzy could have communicated with him first.
"He could have reached out to me personally and spoken to me, and it definitely would have been more respectable," XXX said. "But he dropped that preview, and it sounded a bit like 'Look At Me.' He could be a huge help in this situation to get me out of jail," XXX continued. "Because I'm facing life. So that's just how I feel."
Although Drake will not be deposed by defense attorneys in connection to the slain rapper, the other named artists may get called to testify. However, fans may still wonder how the tension between XXX and Drake originally began. SOHH reflects on the beef between the two MCs:
After XXX's Death
November 2022: "On BS" Song From "Her Loss" With 21 Savage
On his recently released joint album with 21 Savage Her Loss, Drake seemingly brought up his past beef with the deceased artist with a track titled "On BS":
"Maybe I should break that 10, do a five, then if it gets live, do a five again, if he held his tongue on that live, he'd be alive again, damn, I never put no prices on the beef until we end this hit."
February 2021: IDK Compares X To Drake, Kendrick Lamar, And  J. Cole
Miami rap star XXXTentacion was still getting love almost three years after his death. Rapper IDK went online to share his thoughts on how great the late artist was. He took to Twitter to say that XXX would have been the next great artist, rubbing shoulders with names like Drake, Kendrick Lamar, and J. Cole.
October 19, 2018: "Sicko Mode" Music Video; Travis Scott Feat. Drake
Houston rapper Travis Scott collaborated with the Toronto rapper on the hit song, "Sicko Mode." The music video raised some XXX fans' eyebrows after it appeared a meteor was dropped on a person who seemed to resemble the late rapper. Another aspect that caused more speculation, was Drake's lyrics as the meteor drops on the XXX look-alike, he raps:
"Cut the lights (yeah, what?), paid the price (yeah) N*ggas think it's sweet (nah, nah), it's on sight (yeah, what?)."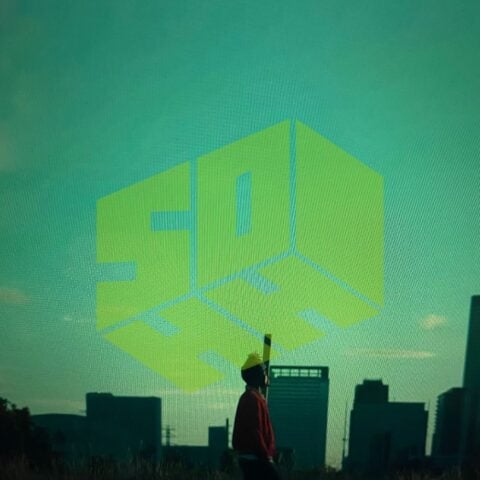 Before XXX's Death
May 2018: Drake Seemingly Disses XXX In "I'm Upset"
In the song, "I'm Upset," the Toronto star caused fans to assume that he was dissing the "Sad!" rapper with an XXX mention.
"Ex SMS, triple x that's the only time I shoot below the neck Why you keep on shooting if you know that nigga dead? That's the only kind of shit that gets you some respect. Got a lot of blood and it's cold they keep trying to get me for my soul, thankful for the women that I know, can't go 50-50 with no hoe."
February 2018: XXX Posts To IG Story
The Florida artist had an Instagram story saying that if he ever gets killed, blame it on Drake. XXX later clarified that his page had been hacked.
May 14, 2017: XXXTentacion Pulls A Drake Move On Drake
 XXXTentacion was living out his inner Drake. The hip-hop artist trolled the 6 God with a clip of himself taking his cousin to the prom. The footage went viral of X showing off his gear en route to her school prom.
March 2017: X Calls Drake A "Bitch"
XXXTentacion went on Miami's station 103.5 The Beat and called Drake a "b*tch"  during the interview.
"He is not a man, " XXX said. "I think he's a bitch, that's a b*tch move. Especially when I was in jail facing life, you know what I'm saying?"
"If Drake would've came to my bail hearing that would've made my fucking day,"  he said.
XXX continued, "if he had shown that he's a hospitable person and that he's really in this shit for the culture rather than being a bitch taking my shit and running with it and putting on his album, then he would've gotten my kudos; gotten my respect," he proclaimed. 
"I would've let him hop on the remix and take 100% royalty rate. I would've done it."
Yo Gotti & Young Dolph Beef Timeline
Recently, SOHH did a timeline of a rap beef that surrounded the Memphis area for years
One of the biggest hip-hop feuds involved Memphis rappers Yo Gotti and the late Young Dolph. During the beef, many insults were thrown over the years, causing much tension that only a timeline can track.