New York rap star 50 Cent is big happy for Kevin Durant. The veteran hip-hop artist took to social media to congratulate the NBA superstar for potentially earning huge on an old investment.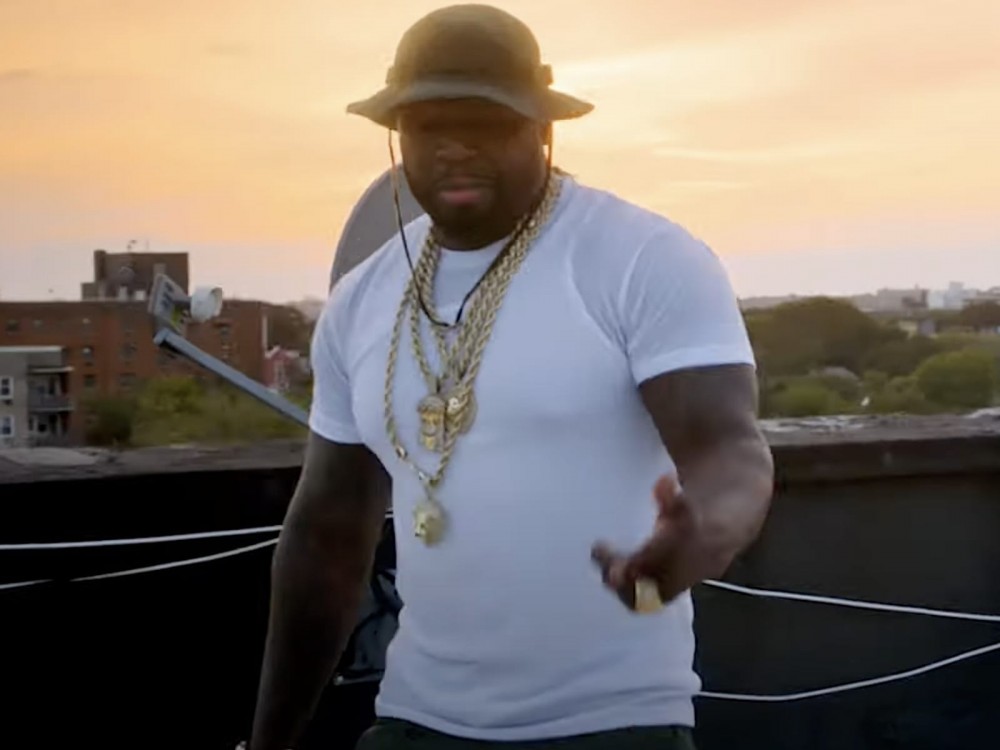 99 Views
Comments Off on 50 Cent Stunned By Kevin Durant's Cryptocurrency Earnings
50 Cent Stunned By KD's New Earnings
After cryptocurrency exchange Coinbase went public this week on NASDAQ, Kevin Durant's 2017 investment in the company might have made him major money. Fif took to Instagram to respond to the news.
While the specifics of the Brooklyn Nets' forward's investment are unknown, Durant previously said his investments range from $250K-$1M. So, a $250,000 investment in Coinbase in 2017 would be worth $13.5 million this week as it hit the market with an $86 billion cap. His investment would have risen 54-fold.
"👀 86 what! BILLION, KD up like a mother fu*ker. 😆I love to see my people win!"
50 Cent's Freaking Out
The G-Unit boss has stepped up to share his concerns about the latest issues with COVID-19 vaccinations. The Queens native went to his Instagram page to share a headline about possible additional shots being required for Pfizer vaccinations. 50 acknowledged he might just stay indoors and avoid human contact at all costs.
"👀🤔so the baby powder joint giving women blood clots, and this one ain't working 🤯wtf i'm going back in the house. 🤷🏽‍♂️"
This week, reports surfaced about a likely third vaccination being required for people who took the Pfizer shot.
Pfizer CEO Albert Bourla said people will "likely" need a booster dose of a Covid-19 vaccine within 12 months of getting fully vaccinated. His comments were made public Thursday but were taped April 1. Bourla said it's possible people will need to get vaccinated against the coronavirus annually. "A likely scenario is that there will be likely a need for a third dose, somewhere between six and 12 months and then from there, there will be an annual revaccination, but all of that needs to be confirmed. And again, the variants will play a key role," he told CNBC's Bertha Coombs during an event with CVS Health. (CNBC)
50 Cent + Timbaland Stunned Over Pierce
The Grammy-winning rapper and Timbaland are in tears of laughter. The hip-hop pair recently reacted to former NBA champion Paul Pierce going to war against his now-former employer ESPN.
Fifty hit up Instagram and didn't hold back on giving his take. 50 reposted footage of Pierce's IG Live session which featured explicit language and twerking.
"😆Paul don't give a f*ck, He said they gonna fire me LOL #bransoncognac #lecheminduroi"
50's post sparked a bunch of co-signs and comments from fellow celebs like Timbaland.
"😂😂😂" -Timbaland
"😂😂😂😂" -Bill Bellamy
Addressing His Firing
The former Boston Celtics icon has since come forward to address his situation. Paul Pierce released a video addressing his now-publicized ESPN firing.
"Bigger and better things on the Way #truth"
In the clip, Pierce hints at something major gearing up to go down in the near future.
"Yo, I just want to thank all my supporters, thank my haters and everything. Look, check it out, bigger and better things coming, baby. Don't worry about it. You fall twice, you get up three times. You just always remember to smile, baby."