New York rapper 50 Cent isn't backing down from a fight. The hip-hop star has come forward to acknowledge legal smoke coming his way from alcoholic beverage powerhouse Remy Martin.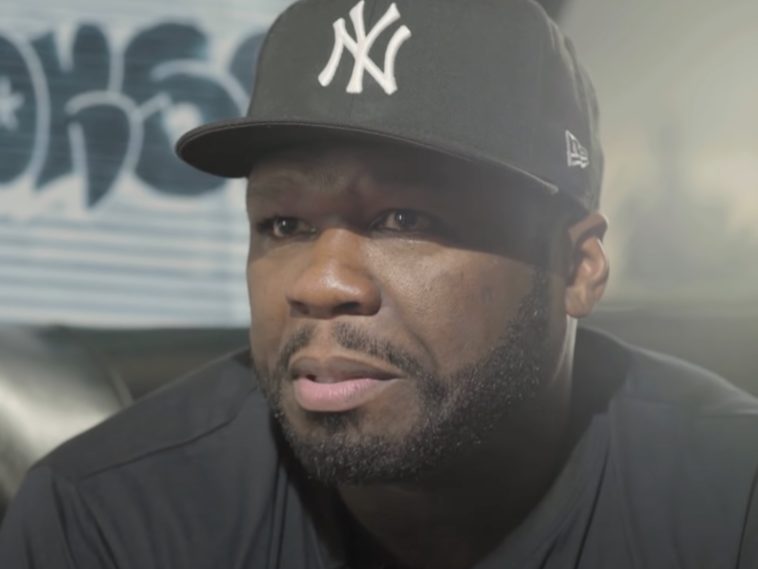 169 Views
Comments Off on 50 Cent Is At War W/ One Of The Biggest Alcoholic Beverages Brands Ever
50 Cent's At War W/ Remy Martin
Fifty hit up his Instagram page to share a snapshot of a headline revealing Remy Martin believes his Branson Cognac completely swagger jacked its intellectual property. 50 also shared a side by side comparison showing the two similar bottles structure.
"👀They are afraid of me already😆Branson Cognac is the new wave. REMY is #2 Behind Henny and worried about Branson Smh i'm just getting started. #bransoncognac #lecheminduroi"
Remy Martin's Problem W/ 50 Cent
To make matters worse, it's more than just some fighting words. E. Remy Martin & Co has actually sued Fifty's Sire Spirits in federal court Friday claiming Branson Cognac copied its brand's own design.
Remy Martin called Sire's similarly shaped bottle a "blatant attempt" to trade off of the goodwill associated with its popular extra old (XO) cognac. Sire didn't immediately respond to a request for comment, nor did Remy Martin or its attorney Joe Farco of Norris McLaughlin. (Reuters)
Going To War W/ Young Buck
50 has bigger things on his mind than Remy Martin these days. The hip-hop star has reportedly considered suing former G-Unit member Young Buck for $250,000 over owed money.
50's lawyers say they are currently investigating the matter and need additional time to determine the best plan of attack. The court is giving 50 until October to decide whether or not to bring a suit. The crux of the case is the $250,000 the Power actor loaned to Buck. 50 says Buck entered into a recording contract with G-Unit in 2014. He says prior to the recording contract being executed, 50 paid Buck a total of $250,000. (Radar)
Young Buck Acknowledges 50 Cent Drama
Buck also revealed in a 2020 interview Fif was still trying to get money from him, and even added that he tried to pay Fif at one point. He didn't get specific on the matter though.
"Homie claimed that I had owed him and sh*t, all of that bullsh*t. I know I don't owe n*gga but even me at a point of time… I got to the place where I was like, you know what, I just want to get the work, fu*k it, I'll pay him. So I even got to a point where I even tried to pay the n*gga." – Young Buck