Recently, Kanye West and Drake squashed their beef completely thanks to J. Prince and now the two are planning on having a Larry Hoover benefit concert in support of efforts to free the notorious gang leader. Here are some other notorious rap beefs that J. Prince should intervene in.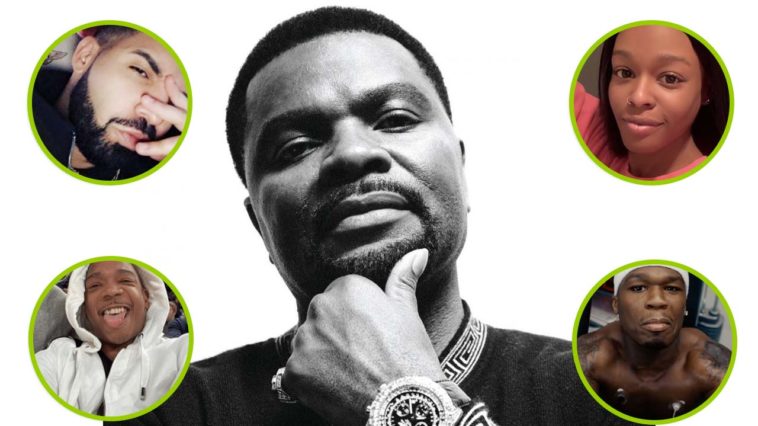 149 Views
Comments Off on 5 Rap Beefs That J Prince Should Fix Next
Azealia Banks vs Everybody 
Everywhere Azealia Banks goes, she invites drama. In fact, Azealia has been in so many beefs that her Wikipedia page lists nearly 50 celebrities she's battled with. Amongst the names are heavyweights like Beyonce, Nicki Minaj, Kendrick Lamar, Eminem, Rihanna, and of course, Cardi B. Azealia is a queen of beef, and she's probably thinking of who she's going to call out next.
Drake vs Pusha T
Before their 2018 matchup, things were already rocky between the two rap kings. Drake would eventually endure a tireless battle with Pusha T dating back to 2011. Both parties continue to trade petty shots, with the most significant one landing in 2018, courtesy of Pusha T. 
YG vs Tekashi SixNine
This beef was just another one of Tekashi's ideas, as the duo exchanged social media taunts for weeks after Tekashi questioned YG's authenticity.
After the New York rapper went to jail on racketeering charges, YG called him out for being a snitch and getting his entire gang thrown in jail. A year later Tekashi was exposed as a federal informant and testified in open court against his former gang.
Nicki Minaj vs Cardi B
It's not every day a rap beef turns physical, but it's even rarer that it happens at a Harper's Bazaar New York Fashion Week party, cue Nicki Minaj and Cardi B. But after circling each other and sending jabs on songs and social media, the two finally met up on that night in New York. Supposedly Cardi was upset that Nicki was liking tweets and comments online about her being a bad mother.
Security stepped in before Cardi could get a hand on Nicki, but she threw her shoe at her anyway. Cardi walked away with a knot on her forehead and that was history
50 Cent Vs Ja Rule
50 Cent and Ja Rule's beef dates back to around 1999 when Ja Rule was allegedly robbed for his chain at gunpoint by an associate of 50 Cent. However, things later intensified with diss records 50's "Life's on the Line" and with Fif ultimately being stabbed by a Murder Inc. affiliate at a recording studio in New York City.