On Thursday, March 26, SpaceGhostPurrp took to Twitter with accusations of New York Rapper A$AP Rocky sexuality and more. Purrp shared a photo of the A$AP Mob member in a hot tub that allegedly proves Rocky's sexual identity.
"I'm tired of holding my tongue," he wrote. "Back in 2011 I was invited to dis party in new York by asap rocky I was pullin up wit my girl n shit and I was on da phone like yo bruh where u at I don't see he was like 'YO LOOK DOWN IM RIGHT HERE.' Next thing u know he in da pool rubbin a mans ass."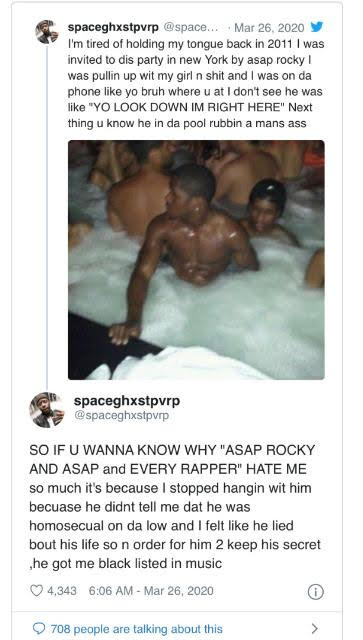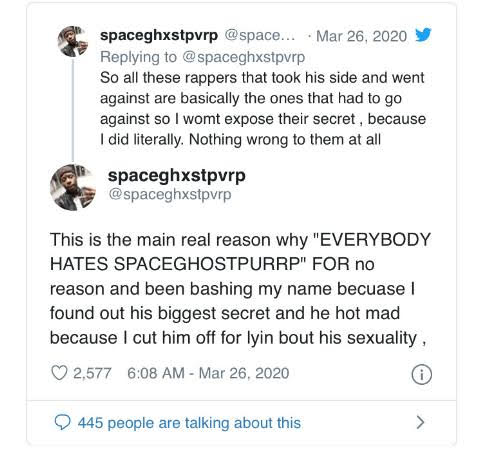 Purrp Claims that he is being blacklisted and is adamant about the reason the majority of his rap peers are shunning him.