Rap star Trippie Redd might have one of the most famous hip-hop icons living near him. The rap heavyweight has come forward to react to buzz about Lil Wayne reportedly dropping over $15 million on a new mansion.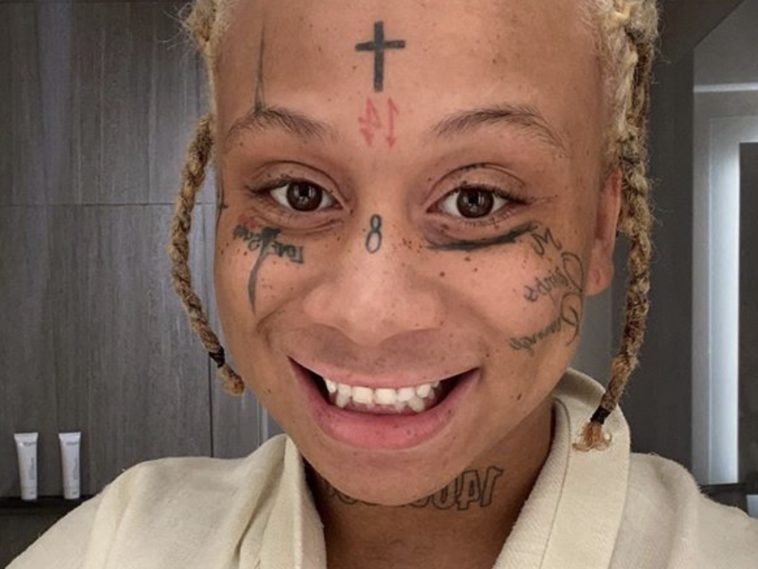 @sohh @sohhdotcom

99 Views
Comments Off on Trippie Redd Reacts To Lil Wayne's New $15.4 Million Home
Trippie Redd Reacts To Lil Wayne's New Crib
Screenshots went viral of Wayne's newly acquired crib. The pics and caption ultimately ignited Redd's reaction inside an Instagram post's comments section.
"Wow my idol live in my neighborhood now … Wow my idol live in my neighborhood now"
Lil Wayne's Huge Purchase
According to reports, Wayne dropped $15.4 million on a crib in California's Hidden Hills. The high-profile gated commented is also reportedly near reality TV star Kylie Jenner's home.
The 12,135 sq. ft. home looks awesome — it's a brand new custom estate with 7 beds, 7.5 baths, and a bright, open floor plan with panoramic views. The interior comes with all the luxurious bells and whistles you can imagine — chef's kitchen, breakfast room, refrigerated wine display, piano area, entertainer's lounge and a home theater. Outside there's a pool, a basketball court, multiple patios with seating and a 1-bed guest house … and it all sits on 3.26 acres. (TMZ)
No Grammys For Weezy
Weezy F. Baby recently went to his Twitter page and didn't hold back. Wayne kept things short and sweet by blasting away at the Grammy Awards.
"F*k the Grammys"
Lil Wayne's Past Issues
Recently, Wayne shared his personal issues with the Grammys. More specifically, he couldn't comprehend why his bodies of music appear to get overlooked.
"As an artist, when I see da Grammys coming up & I'm not involved nor invited; I wonder. Is it me , my musik, or just another technicality? I look around w respect & wonder competitively am I not worthy?! Then I look around & see 5 Grammys looking bak at me & I go to the studio."