Rising rap star Coi Leray grew up hip-hop. The Boston native is the daughter of rap veteran Benzino, but when she was offered a spot on WeTV's "Growing Up Hip-Hop" reality series alongside her father, Leray turned it down.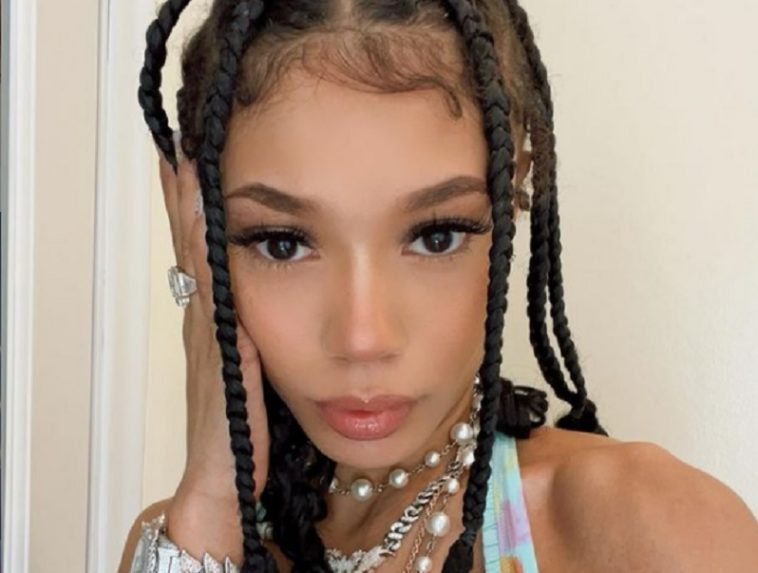 @sohh @sohhdotcom

99 Views
Comments Off on Here's Why Coi Leray Isn't On Good Terms W/ Her Dad Benzino
The relationship between Coi Leray and Benzino is strained, to say the least.
Leray seems committed to building her career without any support from Benzino, who was once an influential hip-hop media mogul and had success as an artist in the late-1990s and early-2000s. Over the last few months, in the middle of their family feud, Coi Leray has dropped two hit singles — "No More Parties" and "Big Purr" — that have earned tens of millions of YouTube views.
Coi Leray Roasts Benzino In IG Story Rant
On "No More Parties," Coi Leray rapped, "My daddy let me down / but I promise you, I won't let up / I wanna say f*ck that man but the sh*t won't make me better."
As her popularity grew, she went on an Instagram Story rant about Benzino that drew even more of the hip-hop community's attention. Coi's IG Story went harder than a lot of rappers' diss tracks and gets to the heart of why Benzino and his daughter are estranged.
"This b*tch ass n*gga Benzino wants to come online and start f*cking with me, bro. Instead of being a father and just supporting from that side, you still wanna be bitter. That's why you burned all your f*cking relationships, my nigga."
Benzino's Beefs Could've Derailed Coi Leray's Career
Coi Leray says she has to work extra hard to make sure her father's reputation in the music industry doesn't negatively impact her rise to stardom. Her claims of Benzino burning bridges are easily believable to anyone familiar with Zino's history of feuding with hip-hop heavyweights, his very public hatred of Eminem, how his tenure as part-owner of The Source magazine played out, and how he acts on his reality TV shows.
"Too much woofing, let's do it like men."
Coi Leray Reveals Details Of Her Upbringing
Coi Leray was born Brittany Collins on May 11, 1997. She is one of six siblings. She says her father has lied about the life he provided for her growing up, suggesting that Benzino didn't have as much financially as he lets on.
"That n*gga is cap, cap, cap. We lost everything. Source was gone. By the time I was old enough to even understand The Source, that sh*t was gone, bro."
Who Is Coi Leray's Mother?
Neither Benzino or Coi Leray has publicly named Leray's mother, but both have talked about her during their feud. Coi Leray said, "Don't blame my mother. My mother is the best thing that ever happened to me; my No. 1 supporter overall." Meanwhile, Benzino says Coi Leray's mother ruined their father-daughter bond.
"Coi had everything she wanted … Her mother poisoned that. A lot of mothers do that to guys. That's a regular thing in the hood. The mothers get mad 'cause you ain't with 'em no more, then they start poisoning the kids' minds."