City Girls' Yung Miami just added one more person to follow on Instagram. The popular rap star's mom has launched a new account fresh from getting out of jail.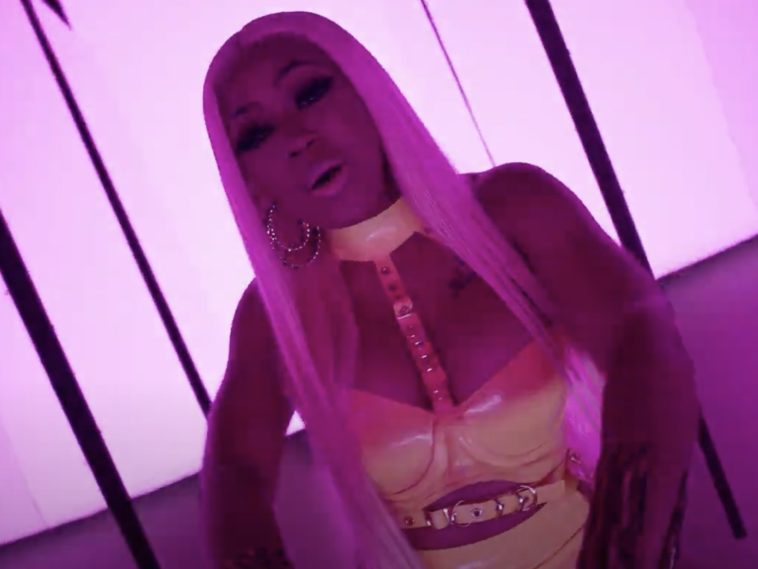 @sohh @sohhdotcom

119 Views
Comments Off on Yung Miami's Mom Activates IG Account W/ Vixen Vibes Pic
Yung Miami's Mom Activates IG
Mama Miami hit up her Instagram page with a stunning shot of herself. The pic features her solo and looking nothing less than pure beautiful.
"Happy to be home 🤍"
The eye-opening shot sparked a flurry of comments section co-signs.
"😍😍😍😍" -Yung Miami
"😍😍😍😍" -JT
As of Monday afternoon, Mama Miami only has one pic posted on the account.
Yung Miami Shares Footage Of Mom's Release
This past weekend, YM went to her Instagram page to share an eye-watering moment. The footage featured Miami's mom officially leaving jail and smiling heading her way.
"Welcome back 🥳🥳🥳🥳"
The emotional moments sparked a bunch of co-signs in the comments section. Migos' Quavo and Trina celebrated the big moment.
"That's hard mama free 🙌" -Quavo
"Omgeeeeee Welcome home Kenya 🧡🧡🥺🥺🥲🎈🎉😍🙏🏽" -Trina
"KENYAAAAA!!!!!❤️❤️❤️" -JT
"Welcome home 🎊 ❤️" -La La Anthony
"❤️❤️❤️" -Cuban Link
Yung Miami Announces Her Mom's Jail Release
Prior to the emotional moment, Miami went to her Twitter page to get fans excited. She also provided context about how her life changed after Keenya's departure.
"My mom get out tomorrow – I'm so anxious! … My Mom left me with 2 kids plus Jai I was 22 going on 23 I didn't know what to do I had to figure it out. Look at me now God is so good"
While details were scarce, reports claimed Keenya's legal woes dated back to the late 2000's.
It was really difficult when her partner JT was sentenced to prison, and the two had to put their career goals on hold, but this wasn't the worst of it. Her mother, Keenya Young, was convicted of a crime in 2009. The charges were serious as Young was shoplifting and then drove away in a car that ended up crashing into another car, causing the 40 year old in the other vehicle's death. (TV Over Mind)
Respect On Her Own Name
Recently, Miami went to her Twitter page to put big respect on her own name. YM acknowledged how much she's blown up as an artist since entering the rap game.
"For me to only be rapping for 3 yrs with no experience I feel like I do good af idgaf who think differently"
"I use to be so shy and nervous I couldn't record in front of nobody and I never wanted nobody to hear but now I'm more confident ion care who in the room I be like turn it up!!! Tf"
"We all gotta start from somewhere just give me room to grow"