Tennessee rapper Young Buck is staying extra busy when he's not making music. The hip-hop heavyweight has shared a new shot of himself on a shopping spree with his longtime friend and producer Drumma Boy Fresh.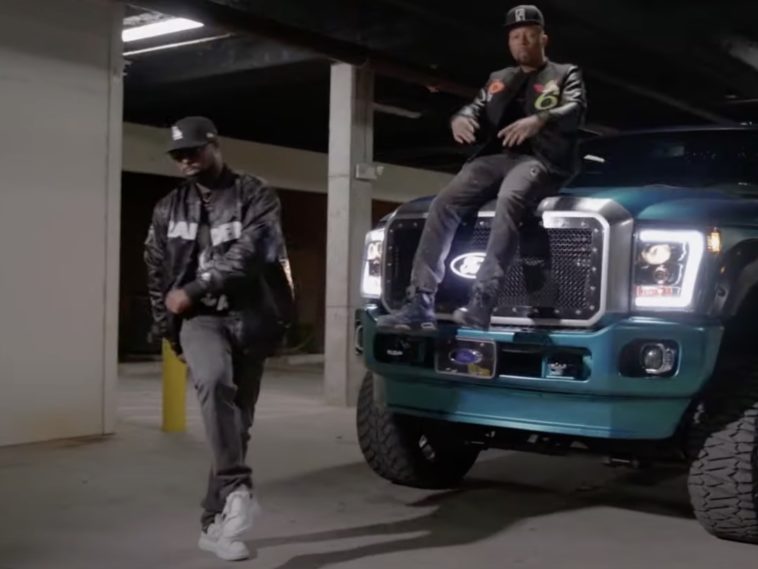 @sohh @sohhdotcom

129 Views
Comments Off on Young Buck Goes On Shopping Trip W/ Drumma Boy Fresh
Young Buck Goes On Shopping Trip
YB went to his Instagram page with a look at himself and Drumma in a Dolce & Gabbana store. They're both linked up and living their best lives inside of the luxury clothing brand's store in Atlanta, Georgia.
"@dolcegabbana Said They Just Watched The New Video🚨 And Wanted To Know If Me And @drummaboyfresh Could #ComeThru🤑!!! Y'all Go check The Video out NOW via @youtube 🔥🔥🔥🔥🔥!!! #BackOnMyBuckShit VOL.3 OUT NOW🚀🆙🚀🆙🚀🆙🚀!!!! @djkhaled Yo Collection Lit🔥🔥‼️"
Earlier in the month, both Buck and Drumma released their hard-hitting "Come Thru" music video to the masses.
Young Buck + 50 Cent Faked Beef
Recently, Buck Marley kept it a buck on where things stood between himself and estranged G-Unit boss 50 Cent. Without getting too specific, YB hit up his Instagram Story and said they never had any true issues with one another and faked a feud.
"We planned that sh*t. We don't got no motherf*cking beef. … We done played y'all motherf*cking a**. You motherf*ckers are running around and just like, 'God d*mn, man.' The whole time, bro. You dig? The whole time y'all thinking whatever the f*ck y'all thinking."
Young Buck Low-Key Warned 50 Cent
The former G-Unit member was recently ready for a major comeback. The hip-hop veteran came forward to warn the world and most likely his mentor turned alleged enemy 50 Cent about his inevitable return to the spotlight. Buck Marley went to his Instagram page with some big words.
"You better WATCH those people that BOUNCE BACK from EVERYTHING that was meant to DESTROY them! Those are GOD'S people and they're not to be PLAYED WITH … #GoodNight AND #GoodMorning Y'all🙋🏾‍♂️😁!!!"
The Mighty Comeback
In late December 2020, Buck took to his Instagram to share a collage with Three 6 Mafia founder and Memphis native DJ Paul. He let it be known they were taking over 2021 and urged followers to get ready.
"2021 THE WORLD🌎IS OURS @djpaulkom 🙋🏾‍♂️💯!!!! WHO READY👀🧨🧨🧨🔥🔥🔥🔥🔥⁉️"
"Who Ready??? #TheyGonSeeTennessee Full Project Goin Down‼️ . 2021 Lookin Better Already!!! It's Goin Down As We Speak!!!! ##ScaleAton #WeGotTheBeats #Ep #Album #Singles #itsatennesseethang #tenakey #tennessee #memphis #nashville"