Pretty Ricky's Baby Blue is speaking out. The veteran crooner has come forward to update the world on his condition following a near-death shooting.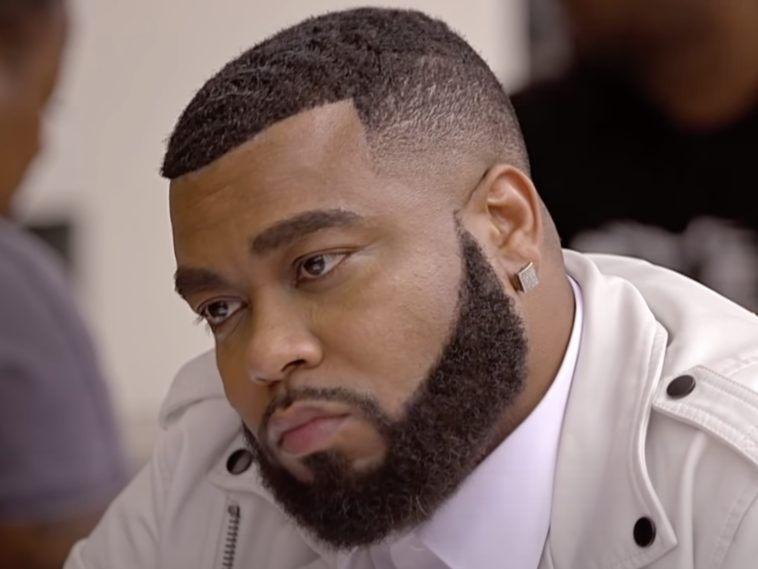 @sohh @sohhdotcom

149 Views
Comments Off on UPDATE: Pretty Ricky's Baby Blue Addresses Shooting
UPDATE: Pretty Ricky's Baby Blue Speaks
Blue went to his Twitter page to alert the world he's aware of the well wishes. Baby also admitted he's still under medical watch in the hospital.
"Thankyou everyone for your thoughts and prayers. I'm still in ICU but I'm on the road to recovery. The bullet traveled throgh my lounges is in stuck in my back. I have to learn to breathe & walk again. I have a great medical team here at the hospital. God Got Me🙏🏽 Love, Blue"
The attack took place at Sparez Bowling Alley in Davie, Fla. Baby Blue and another man were standing near their cars when two suspects tried to steal one of their chains. During the struggle, Baby Blue was shot once in the shoulder.
Video of Pretty Ricky's Baby Blue after being shot
Pretty Ricky Blew Up In The 2000s
Pretty Ricky put out three major-label albums in the 2000s, and had a couple of platinum-selling singles in "Grind On Me" and "On The Hotline." The group disbanded and reunited a few times over the years, and some of its members — most notably Baby Blue, Pleasure P and Spectacular — have been featured on the "Love & Hip-Hop" reality TV franchise.
Kodak Black Breaks His Silence On Shooting Incident
Florida rapper Kodak Black is finally addressing an attempted shooting incident, in which he was reportedly targeted. The hip-hop star posted an Instagram Live video where he reassured fans the event wasn't related to his rumored beef with Atlanta rapper Southside.
"That was just some little bullsh*t – some sh*t that transpired on some lame sh*t. If a n*gga would have really stepped out here, if you a real steppa out here, you going to know. I'm in this baby blue sh*t – 'That's Yak whip right there.' … That wasn't something like somebody was trying to do something to me. Like somebody was trying to do something to me. … B*tch, I do my sh*t, I do my sh*t out here. … That's just some little bullsh*t. Little bullsh*t, homie, type sh*t – come on, man."
Kodak Black Ambushed In Florida Attack
According to initial reports, the attack went down around 3 AM Monday morning when a shooter opened fire from a car tailing Kodak and his crew. Police claim the violence struck one of Black's security guards.
Law enforcement sources say the rapper's entourage was being followed by several cars attempting to cut them off as they left a nightclub, and Kodak's camp pulled into the McDonald's and blocked the entrance with a car while KB went inside to pick up an order. We're told one of the cars tailing Kodak went to the McDonald's, left and then came back … and that's when people inside the vehicle started shooting. Kodak's security guard was shot in the leg and rushed to a local hospital with serious injuries, police say, while Kodak was whisked away in an armored car and was unharmed. (TMZ)