New York rapper Tekashi 6ix9ine is making sure nobody spoils their girl more than he does his. The rap troll went to social media to show off how he just blessed his boo Jade with a super expensive gift.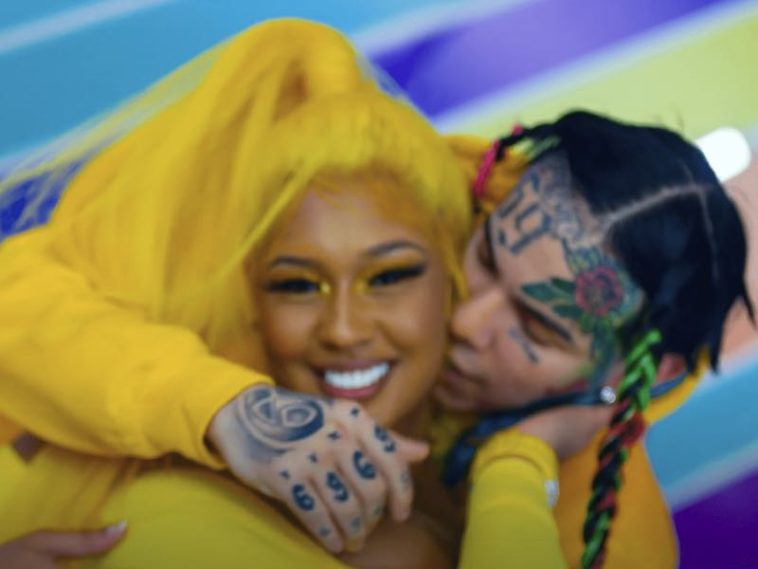 @sohh @sohhdotcom

179 Views
Comments Off on Tekashi 6ix9ine Spoils Girlfriend Jade W/ Expensive AF Chanel Bags
Tekashi 6ix9ine Spoils Girlfriend At Chanel
6ix9ine went to his Instagram to let it be known she could get whatever she wanted and that he was buying her the biggest Chanel bags in the store. The famous troll also shared his receipt, which totaled to nearly $52,000.
"You could get the biggest Chanel bag in the store if you want it @__ohsoyoujade"
Rumored $500K Payment To Tekashi 6ix9ine Denied By Breakfast Club
The attention-grabbing rapper is a media outlet's dream — fans either love him, or love to hate him — but this latest claim is kind of crazy. Tekashi allegedly said he was once paid $500,000 for an interview with The Breakfast Club radio show, which co-hosts Charlamagne Tha God and DJ Envy have denied. Brooklyn rapper Bobby Shmurda reportedly revealed that fellow Brooklyn native Tekashi 6ix9ine told him he made $500,000 for a Breakfast Club interview in 2018 (which you can watch below). The rumor grew loud enough that Charlamagne and DJ Envy addressed it recently.
"Aye, Bobby, that artist lied to you. The Breakfast Club does not pay for interviews. Just wanted to throw that out there." (Charlamagne Tha God)'
"He's a goddamn liar." (DJ Envy)
600 Breezy Warns Everyone About Tekashi 6ix9ine
Chicago rapper 600 Breezy is waving the white flag in his feud with 6ix9ine. The hip-hop star recently stepped up with a post-and-delete message about just how dangerous rap's biggest troll is in 2021.
"Dude put the police on me I been had a warrant for 3 weeks leave buddy alone fr . It's not a drill he is the feds"
600 Breezy Calls Out Hip-Hop
In February 2021, Breezy came forward to slam his peers for not speaking up against Tekashi dissing the life of slain Chicago rapper King Von. Even worse, 600 didn't understand why people hadn't pulled up on 6ix9ine.
"Take me BRING BACK NUSKI, VON , LA AND THEM 100's of others 😂😂😂😂😂😂😂😂😂😂😂 THE OPPS WINNING"