Hip-hop veteran T-Pain isn't afraid to admit defeat. During a recent Drink Champs interview with N.O.R.E., he dishes out on who would beat him in a Verzuz battle.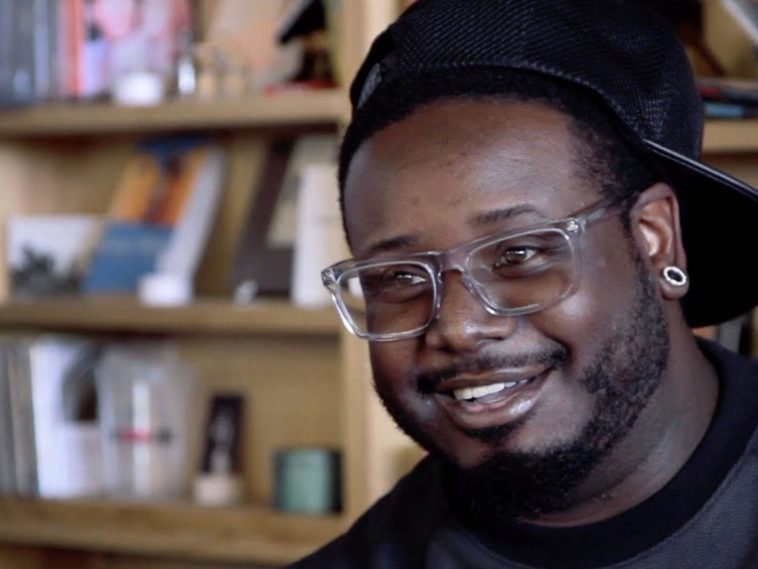 119 Views
Comments Off on T-Pain Admits Who'd Defeat Him In Verzuz: "To The Public, He'd Win"
T-Pain Admits Who'd Beat Him In A Verzuz
While he backed up his own tracks, T-Pain says Atlanta rapper Future would win in a faceoff – in the public eye, at least. He added onto his comments with questions about what songs Future would play in response to his, but said at the end of the day the public would take Future because of what year we're in.
"To the public, Future would win. Absolutely. Because it's right now. We don't have the same records. What's the feel-good records — what would Future play after 'Bartender?' What would he play after 'I'm Sprung?' Cause we gotta match records. When you play records, you gotta match records. If I play 'If I Could Change The World' with me, Diddy, Mary J. Blige, and Akon, what's Future going to play after that? We in two different categories."
Cam'ron Almost Turned LOX/Dipset Verzuz Into Craziness
There's no information on if T-Pain or Future would ever actually battle each other, but regardless, the most recent Verzuz was one to remember. However, New York rapper Cam'ron came "this" close to not letting the epic battle go down between The LOX and his mighty Dipset. Terror Squad boss Fat Joe has revealed just how wild things turned moments before this past Tuesday's classic Big Apple bout.
According to Joey Crack, things could have turned ugly real-real quick courtesy of Cam nearly ditching the entire face-off. Joe said something ultimately made Killa rethink the situation and push through on the Verzuz.
"Cam'ron was on his way out the building. Not being scared. For some reason, he wasn't f*cking with it," Joe said. "He was about to leave Madison Square Garden. That's a Joprah moment."
Hip-Hop Won The Verzuz
Last week, G-Unit's Lloyd Banks went to Twitter to voice his opinion on the faceoff's victory. He let followers know he thought it was amazing for hip-hop as a whole.
"Amazing night for hip hop"
50 Cent Has Picked A Winner
New York rapper 50 Cent knows it was a Verzuz to remember. The hip-hop veteran has also come forward to take sides in who won between Big Apple rap crews The LOX and Dipset – but he was a little more specific than Banks.
Fifty hit up his Instagram page with a hilarious fake headline suggesting LOX's Jadakiss murdered the entire Dipset. In another post, 50 acknowledged Jada, Styles P and Sheek Louch turned out victorious against the Diplomats.
"D*mn they are working this sh*t LOL … @jadakiss The LOX smoked @mr_camron DIPSET last night. LOL took his pink sh*t!"