Despite being recently involved in a whole lot of controversy, Atlanta rapper T.I. is proud of everything he's done. The hip-hop veteran went online to give himself props for a long and successful career.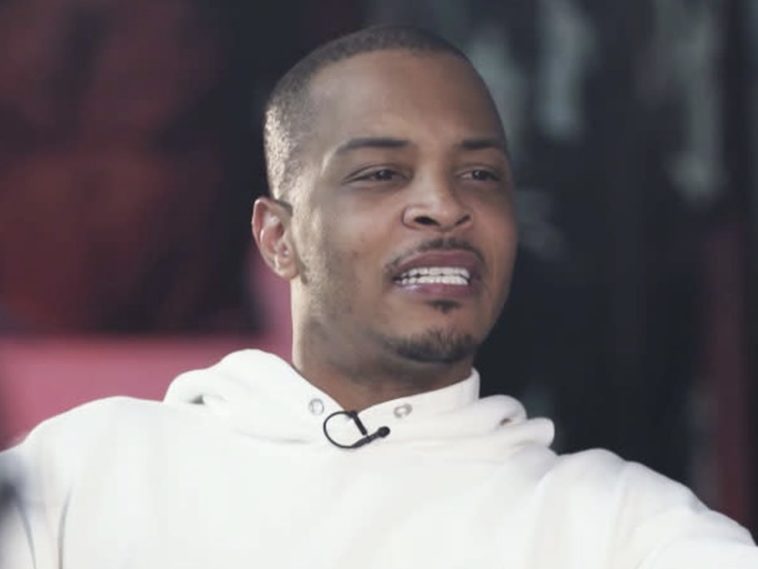 234 Views
Comments Off on T.I. Praises Himself + How He Kept His Integrity
T.I. Praises Himself + How He Kept His Integrity
Tip reclaimed king status with his self-praise. He discussed his integrity and noted how he did everything correctly, never having given up his morals.
"Y'all just gone have to deal with me while I pop my sh*t man, you know what I'm sayin'. I know it's not popular practice to celebrate Tip, and I really ain't tripping on that man, I ain't never looking for no other validation from another human being in no way… but my biggest flex is that everything I've achieved, everything I've accomplished, everything I have, everything I've gained for myself I did it with integrity. I did it with my principles and morals intact."
T.I. Arrested + Freed In Amsterdam
He's kept his integrity but it hasn't stopped the trap icon from being legit behind bars. He went online recently to tell followers he had been arrested in Amsterdam but was free.
Tip posted an Instagram Live video in which he addressed the matter and says he was detailed and let free. He talked about being put in cuffs and in a cop car and revealed why.
"So I'm locked up now. I'm obviously not supposed to have my phone as I'm biking and because the policeman ran into me and broke his side mirror…and I didn't have my passport on me. I don't know. It'll be fine. He was extremely upset. I, myself, was out having a great time. I'm still not upset. They arrested me and didn't even put me in handcuffs. They just opened the door and invited me to the backseat. I obliged.
The trap OG revealed that he didn't have his passport on him and was using his phone while biking. Tip didn't stop when crossing the street while riding a bike and a cop ran into him, which led to his handlebar breaking the police officer's mirror off. He wasn't pressed about the situation though and maintained his cool when addressing the situation on Live.
"He was in a white van. I didn't know he was police. He looked like a furniture delivery …. I didn't know he was. So then he pulled and I kept going, kept pushing like he wasn't talking to me because I didn't know what he was saying. Then he on the side and he said, 'Stop!' I understood that. Then I could see it said police in a different language, so I was like, "OK, this must be they police.' I pulled over. I stopped, I slowed down at least and I guess I didn't stop fast enough for him, so he pulled up and tried to cut me off."
T.I. Says He's The Victim Of Extortion In New Video
The hip-hop veteran has been fighting his legal battles in front of the public. With the Grammy winner and his wife, R&B singer Tiny Harris, facing numerous allegations of sexual assault, Tip came after his accusers in early June 2021 in a new song and video titled "What It's Come To."
Rapper/actor T.I. recently dropped the single "What It's Come To," in which he bashes his accusers. Earlier in the summer, the Atlanta icon released a video for the song, visually and verbally crafting a narrative about himself and Tiny being targeted by people bent on getting money out of them. He even refers to his situation as "COINTELPRO, Part 2," suggesting a wider conspiracy against him.
"Who you lyin' on, shawty? / Extortion, is that what you got your mind on, shawty? / Tell 'em, 'Get it how you live, shawty,' I ain't goin' for it / I'ma take it all away, every day of the week / Bet you thought this sh*t was sweet and I would pay in a week / And you could take this sh*t or leave it, I'm just sayin' my piece"
T.I. Isn't Staying Silent Anymore
The King of the South relied on the music instead of a press release or statement to address the latest batch of drama. T.I.'s "What's It Come To" song fully goes at people dragging him and his wife into serious criminal allegations.
""Go put yo face and reputation on it/These kind of claims deserve more than anonymous provocative conversation, don't it? … Willing to face whatever consequences for his vision… while I'm up against some lyin' a** b*tches."