Atlanta rapper Soulja Boy and Chief Keef are rumored to be up to something together. The pair have social media's full attention after posting up a snapshot of themselves linked up.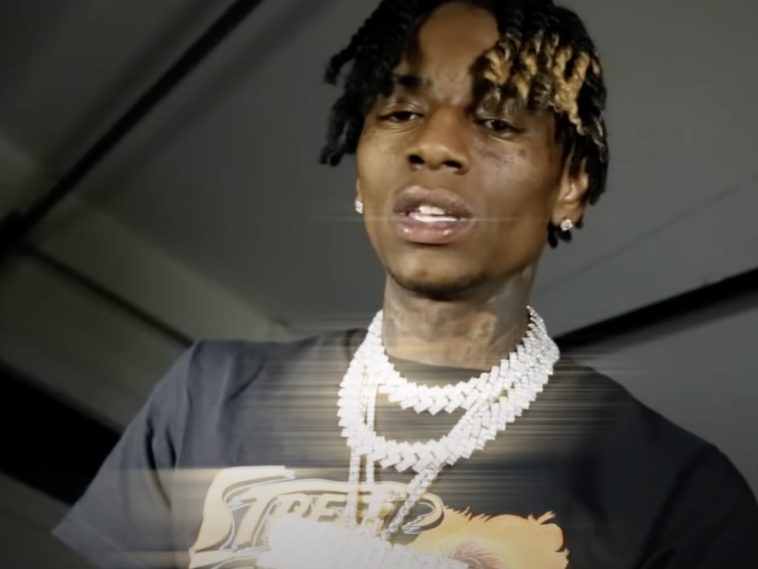 129 Views
Comments Off on Soulja Boy + Chief Keef Are Up To Somethin' Together
Soulja Boy + Chief Keef Are Up To Something
SB's Instagram post featured not one, but two snapshots of the popular artists spending some time together. Chief Keef made sure to hop into the comments section to flex his friendship goals with SB.
"For life. 💯💯💯 @chieffkeeffsossa -Soulja Boy
"And you know it" -Chief Keef
The pics had fans beyond excited to see two legends in the same room, along with sparking speculation on whether it was a normal hangout or something music-related.
2 of the most influential GOATS 🐐
Modern pac and biggie 👏
Soulja Boy Blames Famous Dex's Karma For His Troubles
Recently, the "Kiss Me Thru The Phone" crooner went on Instagram Live to call out Chicago rapper Famous Dex for being dishonest. He chalked the recent struggles Dex has been going through up to karma and didn't hold back.
"Karma, bruh. You know what I'm saying? You can't do sh*t like that, bruh. N*gga help you and help you get on. You can't do sh*t like that, bruh. You know what I'm sayin'?"
Soulja Boy also recalled a time when Famous Dex told him he was going to sign to SB's S.O.D. Money Gang Entertainment label.
"If you come from the hood and a n*gga fly you to L.A. and you sleepin' on they couch and a n*gga givin' you free songs and a n*gga put you in they videos and you say that 'I'mma sign to your label, I'mma be SOD Money Gang, I'mma be SOD.' Then you turn around and go sign with another person behind that person back and just do a whole bunch of snake sh*t. You gon' go out sad. You can't do sh*t like that. You might get away temporarily for a couple months, a year or something you might be poppin' or somethin'. But after that, it's gon' be over with. 'Cause guess what? All the fans seen what you did, you see what I'm sayin'?"
Soulja Boy Reflects On Everything He's Achieved Since 2019 Arrest
Earlier this year, Soulja Boy took to his Instagram Story with a reflective message. He gave himself props for having a massive comeback and showed praise to God, also noting he's on a whole new level at this point in his life.
"I got arrested April 11, 2019 while having the 'biggest comeback'. I will never forget that day. Today is April 11, 2021 and 'the biggest comeback' continues but on a way better path with focus and no negative energy around me. I'm completely bossed up to a whole new level. God had my back the whole time and I'm thankful. Today I relax and celebrate and look how far I came since I been home."
SB was originally arrested in 2019 for having ammunition in his house, as well as failing to do community service.
Soulja walked into an L.A. courtroom Thursday for his hearing, but was taken into custody at the end. The judge said the rapper had failed to do his court-ordered community service … and even conspired to falsify evidence that he had completed it. But, the big no-no came during a raid at Soulja's Agoura Hills home in February. TMZ broke the story … police went to his house to investigate a claim by one of his ex-girlfriends that Soulja had tied her up and held her captive in his garage. (TMZ)
Tory Lanez + Soulja Boy Tensions End
In April 2021, Big Drako went to Twitter to let the world know he no longer has any issues with TL. SB credited a quick conversation with the Toronto rap crooner for making things right.
"Just got off the phone wit @torylanez y'all chill we good on gang. Misunderstanding."