Atlanta rapper Soulja Boy really wants all his flowers and props. The hip-hop veteran has come forward to remind the world he helped ignite the trend of rap artists using money stacks as money phones.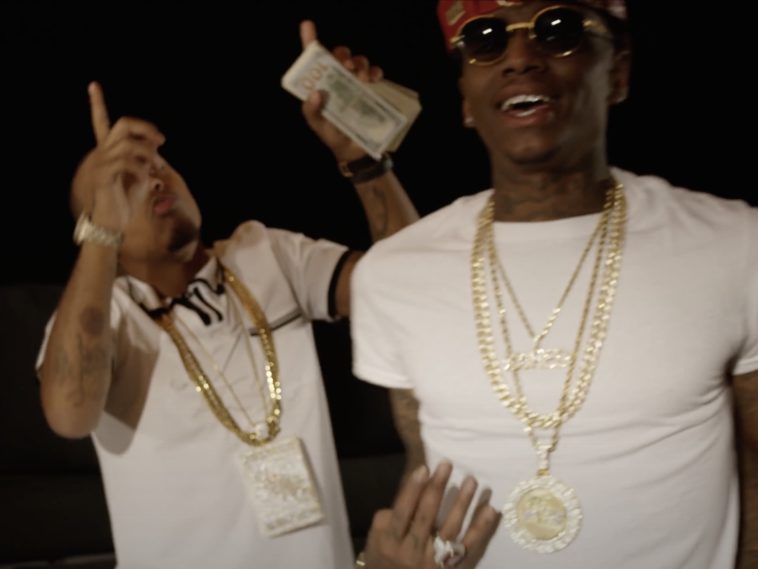 129 Views
Comments Off on Soulja Boy Believes He Created The Money Phone Craze
Soulja Boy Believes He Started Money Phones
Big Draco went to his social media pages to speak up on his game-changing antics. Soulja also shared a snapshot of himself with a money phone to his ear.
"I was the first rapper to put the money to my ear like a phone … I was the first."
Soulja Boy Hypes Up Kim Kardashian Flirt Hype
A few days ago, the Atlanta rap heavyweight embraced social media keeping tabs on him flirting with reality TV star Kim Kardashian. SB went to his Twitter page with a handful of retweets from outlets highlighting him wanting to kick game at Kim K. Big Draco even shared a hilarious throwback shot of himself linked up alongside Kardashian. 
Hours prior, Soulja Boy went viral after quoting pics of Kim playing tennis in her underwear. SB took things a step further by offering his skills after she asked "Tennis anyone?!"
Bow Wow Confesses His True Soulja Boy Feelings
Rap icon Bow Wow was recently on a mission to set beef rumors straight. The hip-hop veteran posted a transparent message through social media, addressing concerns he and Soulja Boy were on bad terms ahead of this weekend's VERZUZ battle.
"Please get this clear! Soulja is my brotha for life. We will never in life beef. This is fun and games. I see fans like awww man here they go…. that's my dawg and that's why we can bag on each other the way we do. You guys have nothing to worry about."
The VERZUZ Tease
In May 2021, Bow Wow posted an image of Soulja Boy and his alleged first girlfriend through his own Instagram. In the post, BW tagged VERZUZ co-founder Timbaland with a playful message, claiming Soulja wasn't ready for their battle since he was having wine with certain women. 
"@souljaboy when you start kissing in person? You said only ova the 📱 😂 #Verzuz 😂 #brodieonhisgrownman #friendlycompetition #verzuz @timbaland me and @iamdjjus in rehearsals, big drako having wine night he not focused 😂 SEE YOU SOON BROTHER 😈"
Soulja Boy quickly responded to the post with a series of laughing emojis, suggesting Bow Wow's call-out was all in fun and treated as such by him. Timbaland also made an appearance in the comment section with a similar laughing emoji response. 
😂😂😂 -Timbaland
😂😂😂😂😂😂😂😂 -Soulja Boy