Rap artist Rubi Rose is taking her talent to the masses once again. The hip-hop star has announced she's set to join the upcoming Rolling Loud summer concert series while also getting added to one of the few outdoor California concerts this month.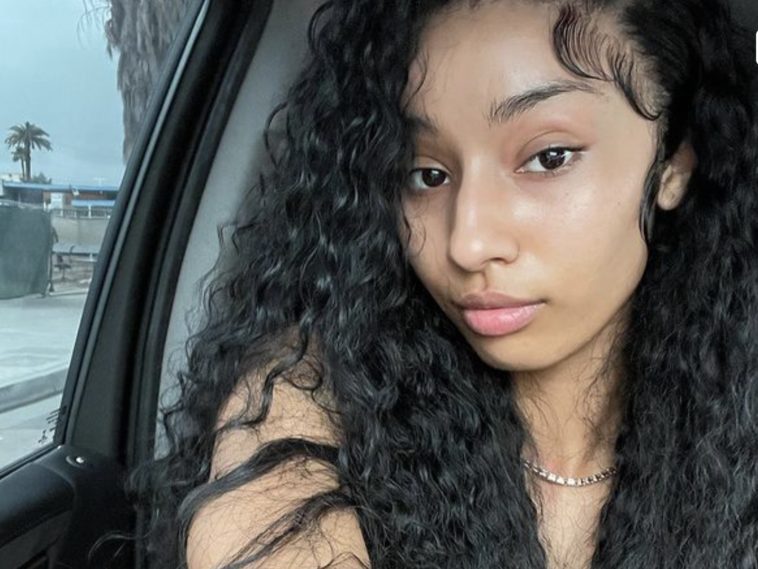 @sohh @sohhdotcom

129 Views
Comments Off on Rubi Rose Secures A Couple Huge Live Concert Spots
Rubi Rose Secures A Couple Huge Concerts
Rose went to her Instagram page to announce she's set for Rolling Loud. With tickets now available for the July event, Rubi shared a snapshot of the massive three-day line-ups.
"It's up 🌹 @rollingloud"
Along with Rolling Loud, Rose is added to the Rose Fest music festival happening this Saturday in Orange County, California. It's one of the first COVID-compliant events in the state since concerts started to resume.
Set to be a momentous experience with the perfect mix of star-studded performances from established artists and up-and-coming artists who are set to be next, attendees will have the chance to enjoy entertainment from some of their favorite artists while discovering music from soon-to-be-favorite rising stars. "The Rose Fest" Music Festival originally came into fruition over one year ago by founder's creative director Phillip Riaan and rising artists, entertainers RY & KendyX to create a platform for emerging musicians to showcase their bubbling stardom on a main stage with appeal compared to music festivals alike.
California Indoor Concerts Are Coming Back
According to a press release from Cali's Department of Public Health, indoor events including concerts and performances opened back up April 15. Concertgoers must either be tested or provide proof of a full vaccination.
Venues with a capacity of up to 1,500 people: In the Red Tier capacity is limited to 10% or 100 people, and capacity increases to 25% if all guests are tested or show proof of full vaccination. In the Orange Tier, capacity is limited to 15% or 200 people, and capacity increases to 35% if all guests are tested or show proof of full vaccination. In the Yellow Tier capacity in limited to 25% or 300 people, and capacity increases to 50% if all guests are tested or show proof of full vaccination. (Department of Public Health)
Tyler The Creator + Lil Baby Headline Bonnaroo
The massive news came just days after Tennessee's annual Bonnaroo Music & Arts Festival announced its huge hip-hop lineup after multiple setbacks connected to the COVID-19 pandemic.
Following a COVID-19-related postponement, Bonnaroo Music & Arts Festival will return to Manchester, Tennessee, from September 2-5, 2021. Today, the festival has announced its full lineup. It'll kick off with the Grand Ole Opry on Thursday, September 2. Megan Thee Stallion and Foo Fighters will headline Friday; Tame Impala and Lizzo will lead Saturday; and Tyler, the Creator and Lana Del Rey will headline Saturday. Artists like Phoebe Bridgers, Lil Baby, Jason Isbell, Brittany Howard, Deftones, Run the Jewels, and many others will play during the weekend. (Pitchfork)
The Bonnaroo Jam-Packed Fun
While COVID-19 safety protocols are expected to take place, tons of interactive activities including waterslides and a 5k run are set to go down over the three-day adventure.
The festival will be offering more than just concerts, as they will also be hosting parades, a 5k run, a Ferris wheel, waterslides and even a market featuring clothing, art pieces, and other craft items. Tickets are on sale now but you might want to wait till payday as the cheapest package is going for $339. (Narcity)