Nipsey Hussle's The Marathon Clothing x Blankos collab drops this week in Blankos Block Party, a free Play-to-Earn party game from Mythical Games. The limited-edition Marathon/Blankos offerings are also playable NFTs that can be upgraded, customized, and sold to other players for real money.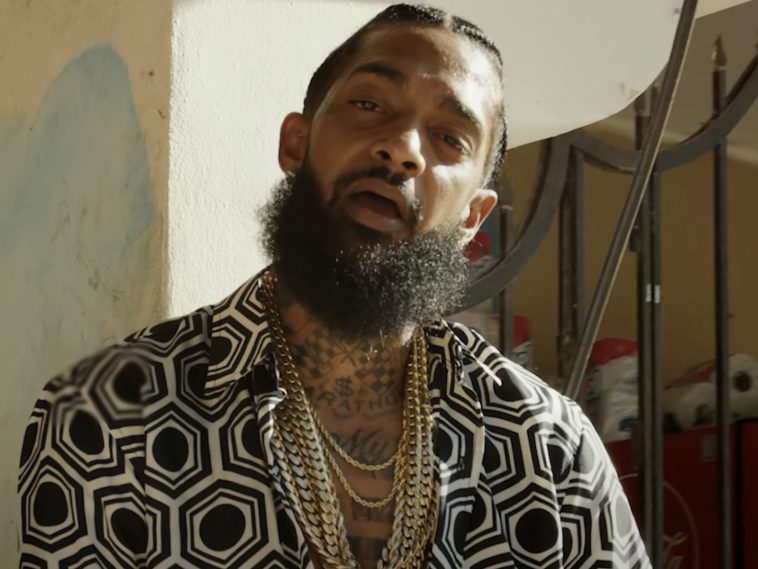 99 Views
Comments Off on Nipsey Hussle's Marathon Clothing Drops Exclusive NFT Collection. The Late Rapper Foresaw The Metaverse.
Nipsey's Clothing Line Set To Release NFT's
The Marathon Collection includes two new playable Blankos characters and two accessories, designed in partnership with The Marathon Clothing. Marathon Clothing is the tech-forward fashion brand owned by the late rapper and entrepreneur Nipsey Hussle, and now run by his family.
"We at The Marathon Clothing are excited to be a part of this collab," said Samiel Asghedom. "This NFT collection is definitely something that Nipsey Hussle would have been a part of. His forward thinking and his love for innovation kept him at the forefront of all new technology. The family is honored to continue moving the brand further down the path he paved."
The exclusive collection will be available beginning at 3 p.m. on Wednesday, Nov. 24 in-game or via the Blankos website and include:
TMC Crenshaw Blanko: This limited-edition Blanko pays homage to the iconic yellow and blue "Crenshaw" crewneck that launched The Marathon Clothing. (available for $65, with a time-limited sale from 3 p.m. PST to 3:10 PST)
TMC Stealth Blanko: Duck the haters and look good doing it. The TMC Stealth Blanko features a custom blacked-out Crenshaw fit with reflective accents. (available for $65, with a time-limited sale from 3:20 p.m. PST to 3:40 p.m. PST)
TMC Flag Bucket Hat: Show your hustle in this iconic piece of headwear available exclusively from TMC, available in Red or Stealth colorways. ($20, with 1500 of each color available)
The game is currently in Early Access on PC and coming soon to Mac.
Nipsey Hussle Predicted The Cryptocurrency Revolution
Neighborhood Nip, as he was called in his community, referred to cryptocurrency in an undated interview as a form of protest and "an equalizer" to empower everyday people in response to the abuses by banks and Wall Street that caused the 2008 banking crisis.
"We're not going to fix this with a protest, with a march on Wall Street, we're going to fix this with technology…."