Entertainment power broker Nick Cannon continues his industry-wide takeover. The versatile entertainer's Nick Cannon Radio show is expanding its reach, having landed a spot on Richmond, Virginia's classic hip-hop station The BOX.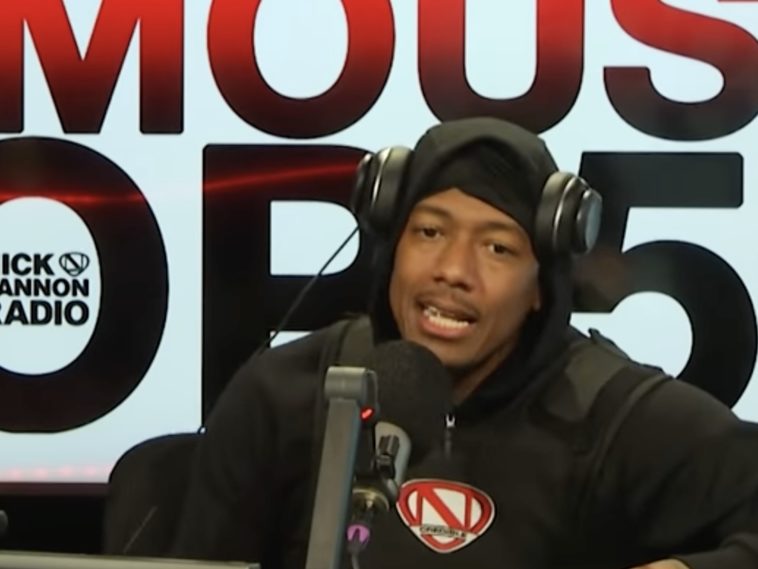 189 Views
Comments Off on Nick Cannon's Empire Continues To Expand
Nick Cannon Radio Expands Its Reach
Nick Cannon has sparked some lively debates among the hip-hop community recently with his Nick Cannon Radio segments, whether it's highlighting rap beef or ranking which rappers can actually fight outside the booth. His syndicated show has added another top-60 radio market to the list in Richmond, Va.
The show 'Nick Cannon Radio' will run from 3 p.m. to 7 p.m., Monday through Friday, on the newly launched classic hip hop station 99.5/102.7 FM the BOX.

A release from Radio One Richmond said the show will feature comedy and conversations with people driving pop culture.
Cannon Says Game Can Throw Hands Better Than Any Other Rapper
Nick's "World Famous Top 5" segment focused on rappers with real-life battle skills. G-Unit (past and present) found itself well-represented, as 50 Cent was ranked fifth and Game was given the No. 1 spot.
The rap game is full of bullies and people who say they can fight, but today I'm breaking down Top 5 'Rappers who CAN fight'.
Game Shares The Harsh Truth About Being A Rapper
The West Coast rap veteran recently went online to let his thoughts be known about people stunting for the Internet and putting on a fake show. Game gave fans something to ponder when they're scrolling through their feed and seeing what appears to be a lavish lifestyle.
"Every n*gga ain't a rapper & every woman ain't a model. Most of these rappers ain't got it like you think & most of these models ain't what you see on the net in person. Perception is a mf !"
Game Reportedly Has Been Scamming Rappers
The Los Angeles native may be under some serious fire. An unverified source recently reported he's catching heat for scamming rappers out of thousands of dollars in hopes of promoting their music. While nothing is confirmed, he's reportedly slid into a handful of rappers' DMs and applauded them for hard work before piecing together a lucrative offer.
@losangelesconfidential is allegedly sliding into rappers DM's talking about "I see you working" and then goes on to offer them a $500-$1,000 slot on one of his SoundCloud mixtapes. He doesn't upload on his verified SoundCloud account, he uploads on a separate account with only 266 followers. In addition, he doesn't market it on Instagram or Facebook, nor makes an appearance on any on the songs.
On December 2020, He released 7 mixtape compilations with 34+ songs each. The majority of the songs ranged from 5-250 views. The most views 1 song got was over 1,200… out of a combined 241 tracks. Rappers are angry because the game tells them he will work with them on a song, but claim that it's all cap so you can purchase a slot on one of his tapes. They're upset because he gives them a false sense of hope that maybe one day they can collab together.