Houston rapper Megan Thee Stallion is making the Internet twerk, twerk, twerk. The hip-hop star has come through with her new Lil Durk-featured "Movie" music video premiere.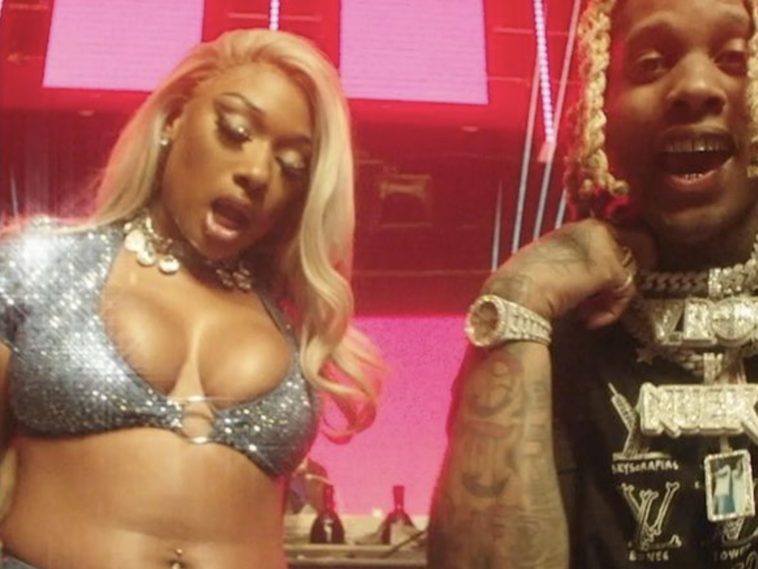 @sohh @sohhdotcom

189 Views
Comments Off on Megan Thee Stallion's Booties Outshine Lil Durk In 'Movie'
Megan Thee Stallion's Booties Dominate
Meg and Durk went to their social media pages to get fans hyped for the jaw-dropping clip. The video clocks in at four minutes and almost exclusively goes down in a strip club.
"I missed Houston so much I had to bring it to me 🤘🏽 MOVIE OUT NOW @lildurk @713djeric"
Durk hit up Meg's Instagram comments section to geek out over the visual.
"Movieeeeeeeeee" -Lil Durk
"@lildurk you on fireeeeeeeeeeeeeee" -Lil Baby
Save The Date
This week, Meg announced her presence at the upcoming Life Is Beautiful three-day concert series in Las Vegas. The event will have huge headliners including Meg, A$AP Rocky, Ludacris and Young Thug.
"LETS GO HOTTIES 🔥🔥🔥 @lifeisbeautiful 2021 in VEGAS ! Y'all ready ?! GET YOUR TICKETS NOWWW #lifeisbeautiful2021"
Megan Thee Stallion Turns Backseat Into Goals
A few days ago, Stallion went online to melt hearts away or make folks big jealous. She shared a slideshow of pics boo'd up alongside her boyfriend Pardison Fontaine.
"You wanna ride with me ?🥺😍"
Pardison Fontaine Thanks God For Meg
The New York rapper is really, really, really thankful to have Megan Thee Stallion in his life. The hip-hop star recently lit up social media with a major nod to the man in the sky for connecting him with everyone's favorite Hottie.
Fontaine hit up his Instagram page with a super salute to Stallion. Coincidentally, the post doesn't feature him but just Stallion showing off her beauty through a mirror selfie.
"… THANK YOU GOD 😋🤤🤤"
A few days prior, Fontaine hit up his IG page to celebrate both Meg and her pal Cardi B's historic music biz achievements.
"MEN LIE .. WOMEN LIE (better) BUT 💎💎💎💎💎💎💎💎💎💎DONT !!! CONGRATS @iamcardib !! N Tell that baddie next to you I said COME HOME 😛😈"