Maybach Music Group's Meek Mill is officially in his bag. The hip-hop superstar finally delivers much-needed audio fire courtesy of his new "Lemon Pepper Freestyle" song.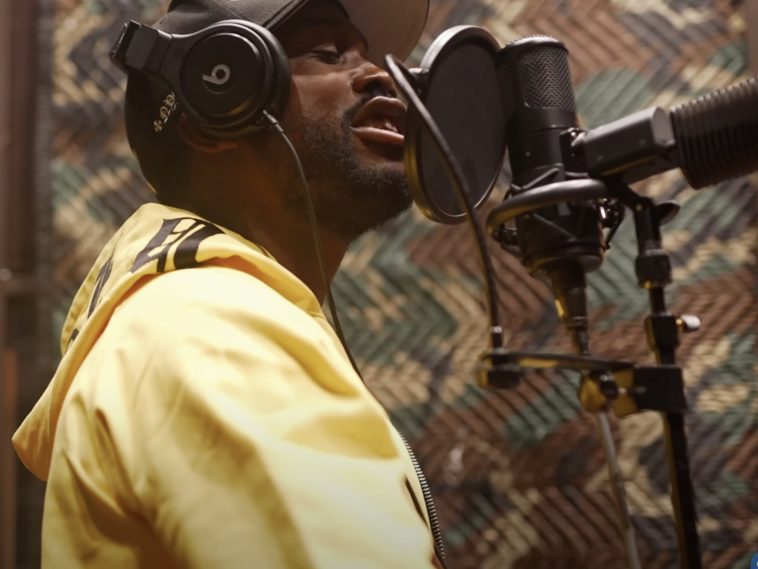 159 Views
Comments Off on Meek Mill's Back In Dreamchasers Mode W/ New Song
Meek Mill's Back In Dreamchasers Mode
The Philadelphia rap heavyweight did much more than just deliver a must-hear rendition of Drake and Rick Ross' single. Meek accompanied his tune with a fresh music video showing him both in the studio and throwing down on grub before embracing the night life.
Over the past few hours, Meek has used his social media pages to get fans pumped about his new audio gem.
"Tonight at 8pm 💎💎💎💎💎"
Meek Mill Is In The Zone
A few days ago, the Philadelphia native went to his Instagram page with a shot of himself completely in the zone. The pic featured Meek Milly blowing out smoke while standing around recording equipment.
"ZONE💎"
In the comments section, We The Best CEO DJ Khaled hinted at Meek possibly playing a role in his new Khaled Khaled album.
"Facts ! Vocals is in 😳🔥🔑! KHALED KHALED coming 🔜 🤲🏽"
Meek Mill Hints At Dreamchasers 5 Album
The Philadelphia native recently went to his Instagram page with a key reference to his upcoming Dreamchasers 5 project. While he didn't offer any drop dates, Mill mentioned DC5 in his post with some possible lyrics.
"All lawyers getting paid offf…. keep drilling because we not going in no graveyards 💎 #DC5"
Grandma Gets A New House
A few days ago, Meek shared a detailed and cinematic look at a new house he bought his grandma. Along with heartwarming shots of Meek showing his grandma around her new place, the clip highlighted special additions he installed for her, like a chair lift that she could use to get upstairs safely.
"I did this for my dad and my Grandmom💎"