Malu Trevejo has officially left Travis Scott's Cactus Jack Records after announcing she had signed with the label less than a month ago. The Cuban singer and Tik-Tok star say she's "moving on to better things."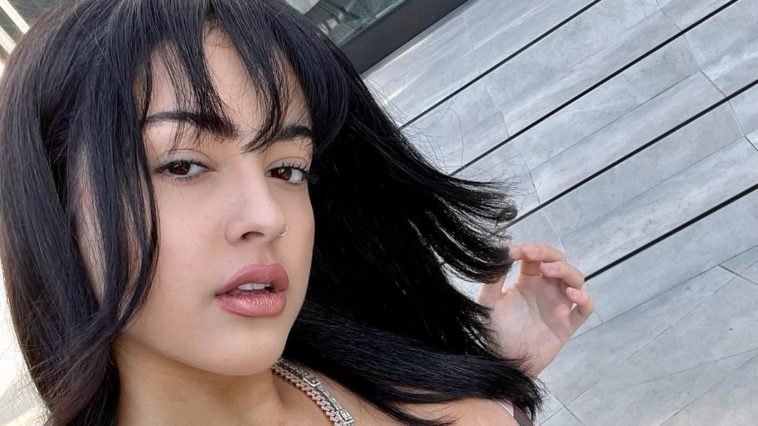 149 Views
Comments Off on Malu Trevejo Breaks Ties With Travis Scott's Cactus Jack Label
Malu Trevejo Leaves Cactus Jack Records
Malu Trevejo is a Cuban American singer and influencer who first became popular as a result of her videos blowing up on TikTok. She now has 20 million followers on TikTok and 10.6 million on Instagram.
On her birthday recently, the 19-year-old singer added a caption that read "Birthday girl I'm so happy dreams come true got signed to @cactusjack and @atlanticrecords.
Initially, after the post went live, there were accusations that she wasn't actually signed to Cactus Jack Records because Travis Scott's manager reached out to multiple blogs asking them to take the story down. Malu responded to the accusations by posting a picture of the Atlantic records copyright that is under her Youtube music video credits.
However, today she announced she had ended the relationship with Travis Scott's label. Malu went to her Instagram story to post a screenshot of the original contract and to respond to the haters claiming she was never signed with Cactus Jack Records to begin with.
Malu wrote, "I wouldn't lie about being signed to anybody. Things just changed and that's ok. Bc, that means something bigger is waiting for me. I had a 2hr conversation with him crying and hugging him and he knows I ain't lied about anything…Love Travis and his team but moving forward to better things."
5 Facts About Malu
Recently, we reported on 5 things you don't know about Malu Trevejo.
Malu Trevejo is one of the hottest upcoming Latin artists out right now and she just signed a record label deal with rap star Travis Scott's Cactus Jack Records. With a combination of both English and Spanish songs, Malu is a versatile artist who loves incorporating every aspect of her culture into her music. Keep reading for 5 Things You Didn't Know About Malu Trevejo.